Corey Feldman And Corey Haim Return For The Lost Boys 2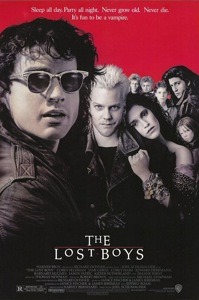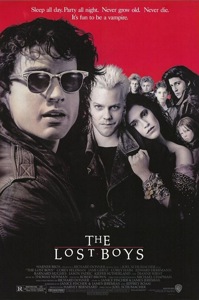 When Warner Bros announced that they were making a sequel to The Lost Boys, we were furious. Not only was it a sequel, but a direct-to-dvd sequel. Those are notoriously the worst because they usually became a remake of the original featuring an entirely new cast of bad actors and a horribly revamped script.
But there is good news afterall, according to Bloody-Disgusting – the two-Corey's are back! Corey Feldman and Jamison Newlander are returning as the Frog Brothers, and Corey Haim will be reprising his role as Sam Emerson. Not only that but Angus Sutherland, Keifer's half-brother (and son of Donald Sutherland) will star as this film's vampire villian. How cool is that? Tad Hilgenbrink (Amusement) and Autumn Reeser (The O.C.) are signed to star in the film. Let's hope they aren't in the film too much.
The original film was released in 1987, and followed a group of kids from Santa Clara, CA who come up against a gang of motorcycle riding teenage vampires. Keifer Sutherland played the big bad vampire leader in the original, which was directed by Joel Schumacher.
From Dusk Till Dawn 3 director P.J. Pesce will start shooting The Lost Boys: The Tribe next week. I don't know how they did it, but Warner Home Video all of a sudden got me excited about a direct-to-dvd sequel. Sure, it will probably suck – but at least it will feel like a somewhat real sequel.
Last month on their new reality television show, Feldman broke the news to his best friend Haim that Warner Brothers were making a direct-to-dvd sequel without them. Haim started crying. You can watch that footage here.