Dark Knight Footage To Be Screened At Wizard World Chicago?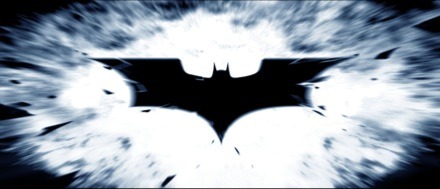 Our friend Adam at HollywoodChicago just sent us some information about The Dark Knight happenings at Wizard World Chicago this weekend. At the conclusion of the DC Nation panel earlier today, it was announced that there will be a special panel on Saturday at 6:00pm (not 2:00pm as previously reported) in the Dave Cockrum Room. Starting at 10:00am tomorrow morning, a secret item, a wristband, and a piece of paper with "important instructions" will be handed out at the DC Comics booth. I would advise all Batman fans to get to the convention center early.
They also advised the crowd that "No electronics of any kind allowed," including cell phones, MP3 players, video cameras, still-image cameras, sound recorders, etc. They also warned everyone that security would be fitted with night-vision goggles. This pretty much guarantees that footage from The Dark Knight will be shown. You can read the full report at this link.