Sam Raimi To Direct Clash Of The Titans Remake?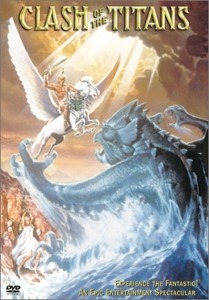 IESB is on a roll this week reporting some juicy rumors. I wonder how many will actually pan out. The latest one is that Warner Bros has offered Sam Raimi a multi-picture deal which includes the Clash of the Titans remake. As of press time, Raimi has not accepted the deal. The Spider-Man director is also supposedly being courted by New Line to make a big screen adaptation of J.R.R. Tolkien's The Hobbit, and by Sony for Spider-Man 4. While I could definitely see Raimi's interest in the project, he could just be using this as a bargaining chip for a better deal on one of the other projects.
In April, Warner Bros hired Lawrence Kasdan to write the remake. Kasden was a legendary screenwriter whose credits included Return of the Jedi, The Empire Strikes Back, Raiders of the Lost Ark and The Big Chill. The once great screenwriter has had a run of bad luck in the last ten years, turning out two films (and only two films) that were less than successful Mumford and Dreamcatcher. It's exciting to imagine that Kasden will make a huge comeback (both creatively and financially) with this one.
The original Desmond Davis film was an adaptation of the myth of Perseus which told his quest to battle both Medusa and the Kraken monster in order to save the Princess Andromeda. The movie is famous for its use of Ray Harryhausen's stop motion animated creatures.