The Dark Knight Teaser Trailer And New Joker Photo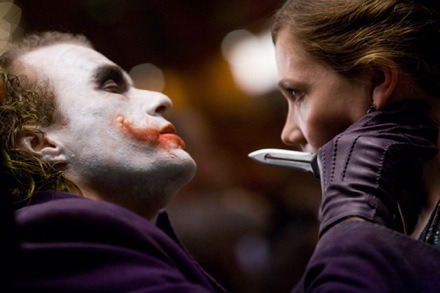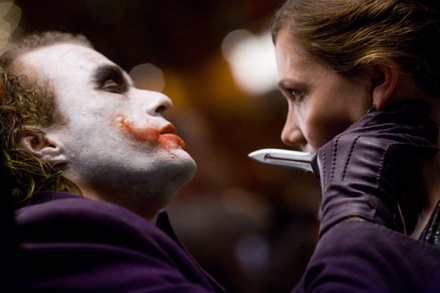 Warner Bros has released a new photo and teaser trailer for the Batman Begins sequel, The Dark Knight. The new photo shows The Joker (Heath Ledger) holding a knife up to Rachel Dawes (Maggie Gyllenhaal). The teaser trailer would have been great if it had been released a few months ago, but now that we've seen a bunch of official photos from the film (including a couple of The Joker himself), it seems rather lame and content-less. But you can check the teaser trailer out for yourself after the jump.
[flv:http://www.slashfilm.com/wp/wp-content/trailers/thedarkknight.flv 450 254]
You can watch the new trailer in High Definition on WhySoSerious.com.