Horton Hears A Who & Alvin And The Chipmunks Movie Trailers Hit Springfield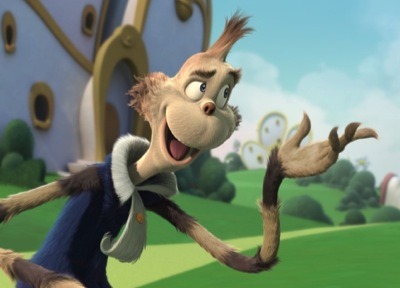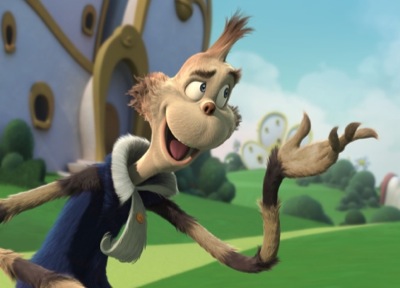 We have just received confirmation the first movie trailers for the computer animated big screen adaptation of the Dr. Seuss classic Horton Hears a Who and the live action/computer animated big screen Alvin and The Chipmunks will be attached to The Simpsons Movie, which hits theaters on July 27th 2007.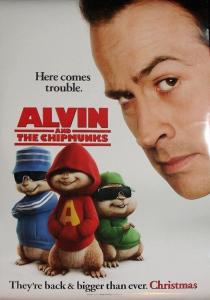 Horton Hears a Who features the voices of Jim Carrey, Steve Carell, Carol Burnett, Seth Rogen, Will Arnett, Isla Fisher, Dan Fogler, Amy Poehler, Dane Cook, Jaime Pressly and Jonah Hill. Directed by Jimmy Hayward (a former Pixar animator) and written by The Santa Clause 2: The Mrs. Clause and Bubble Boy scribes Cinco Paul and Ken Daurio, the movie follows Horton the Elephant, who one day, on the fifteenth of May in the Jungle of Nool to be precise, hears a small speck of dust talking to him. The speck of dust turns out to be a tiny planet, home to a city called Who-ville, inhabited by microscopic-sized inhabitants known as Whos. The rhyming story by Dr. Seuss was first published in 1954, and spawned Horton Hatches the Egg and Horton Hears A Who. The Whos would later make a reappearance in How the Grinch Stole Christmas. Horton Hears a Who will hit theaters on March 14, 2008.Alvin and the Chipmunks features Jason Lee (My Name is Earl) as Dave Seville, the father and manager of a group of singing chipmunk brothers (Alvin, Simon and Theodore). Directed by Tim Hill (Garfield 2 and Max Keeble's Big Move), and written by the guys who wrote the Ice Age flicks, Robots and Big Momma's House 2, Alvin and the Chipmunks hits theaters on December 14th 2007.