Tony Scott Directs Numb3rs Season Premiere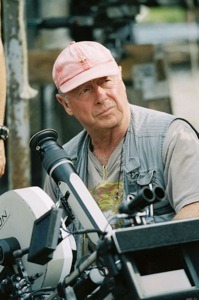 Big screen director Tony Scott will make his small screen debut, helming the season premiere of Numb3rs. Scott and his brother Ridley Scott (Gladiator, Black Hawk Down) have long served as producers on the mathematical procedural. According to CBS:
"Scott's episode will serve as a template that freshens up the production values of the show for the fourth season. It picks up where last season's finale left off, with the discovery that Agent Colby Granger (Dylan Bruno) was a mole within the FBI. Now Agent Don Eppes (Rob Morrow) and the rest of his team, including his mathematician brother, Charlie (David Krumholtz), must deal with the repercussions."
Scott's extensive filmography includes: Deja Vu, Domino, Man on Fire, Spy Game, Enemy of the State, The Fan, Crimson Tide, True Romance, The Last Boyscout, Days of Thunder, Beverly Hills Cop II, and Top Gun. Scott's episode of Numb3rs will broadcast on Friday, September 28th at 10:00pm et/pt on CBS.