Box Office: Harry Potter Adds $26.5M On Friday, $142.6M Estimated 5-Day Total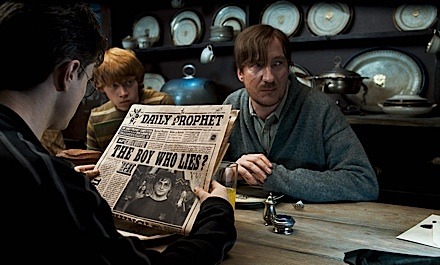 HARRY POTTER & THE ORDER OF THE PHOENIX (Warner Bros) continued its strong run at the box office on Friday grabbing an estimated $26.5M, bringing its 3-day cume to just shy of $90M. That should put HP5 right at $80M for the traditional Fri thru Sun 3-day weekend, and it will give ORDER OF THE PHOENIX the biggest 5-day opening in the history of the franchise with an estimated $142.6M.
The second weekend of Michael Bay's mega-hit TRANSFORMERS (Dreamworks/Paramount) is starting off with a solid $10.5M estimate for Friday. Early Saturday, Optimus Prime will fly past $200M domestic, and my studio sources are pointing to a $34M weekend, down just 52% from it's opening 3-day. Remy and company has added another $5.5M Friday as Pixar's RATATOUILLE tops the $130M mark. I'm expecting a weekend take of $17.2M for the critically-acclaimed animated film distributed by Disney, down only 41%. LIVE FREE OR DIE HARD (Fox) looks to be just under $3M to start the weekend, and, by Monday, the latest John McClane action pic will have banked a $9.65M 3-day and climbed past the $100M threshold. The Warner Bros misfire LICENSE TO WED added just $2.2M on Friday, and it will struggle to only $6.9M on its 2nd weekend.
For Friday and 3-Day Estimates for the top 14 films, you can visit FantasyMoguls.