Harry Potter Targets $128 Million For Opening 5 Days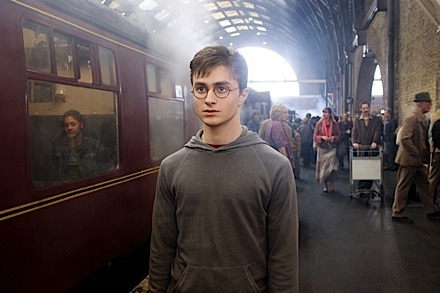 Harry Potter and the Order of the Phoenix is tracking to take $128 million in the first five days of release. Looking at the 5 major 2007 summer sequels I've calculated a formula to redict the success of the latest Potter. Using Spider-Man 3, Shrek 3, Pirates 3, Ocean's Thirteen and Fantastic Four 2, there's a clear pattern here. 3 of the 5 sequels opened bigger than the previous installment, and the there 2 were down only slightly. Meanwhile, the cume is down drastically for all 5. In fact, on average, this summer's sequels have opening weekends 7% higher than the previous films in the franchise, but their total domestic take is down an average of 20%.
If we plug in those percentages for the first 5 days of Harry Potter and the Order of the Phoenix, it translates to an opening 5 days of $128M and a cume of $255M domestic. These numbers look about right to me. Here's how I see Potter 5 penciling out on its opening 5 days.
Wednesday, 7/11 – $32.5M (including Tuesday Midnight shows)
Thursday, 7/12 – $19.5M
Friday, 7/13 – $26.2M
Saturday, 7/14 – $27.9M
Sunday (7/15) – $21.9M
Opening 5-Day Gross – $128M
Friday thru Sunday – $76M
Those would be fantastic numbers, and this would easily become the best opening 5 days of any of the movies in the HP franchise. Read more at FantasyMoguls.com.