Live Free Or Die Hard Scores $9.1 Million Opening Day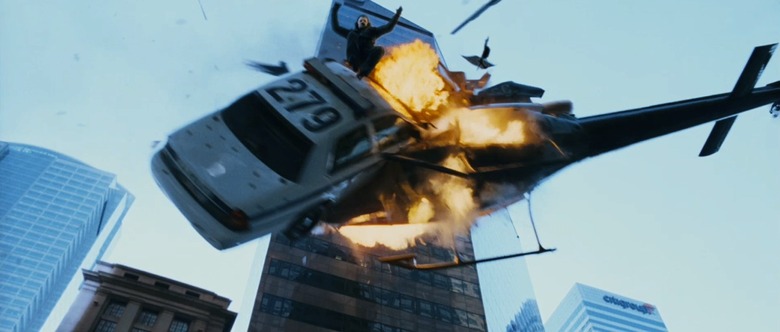 Live Free or Die Hard made an estimated $9.1 million on Wednesday, according to 20th Century Fox. Obviously, this number comes no where near the Wednesday Opening Day Record set by Spider-Man 2 ($40.4 million). Fox considers this a good number. Most people were projecting $8-$10 million. So it's good but not great. You can now expect the film to take in around $35 to $40 million for the 5-day opening (Wednesday to Sunday).
But tomorrow, three new movies will challenge John McClane: Disney/Pixar's Ratatouille, Michael Moore's Sicko and Focus Features' Evening. Ratatouille is tracking low for a Pixar film, and will probably take in anywhere from $40 – $50 million. Let's hope for a bigger number, the film deserves it. Sicko is a limited release which I'm being told will be shown in almost 450 screens. At around $25,000 per screen, Moore's film should be able to take in $10+ million. And if the film can pull that kind of number, expect The Weinstein Co to expand the release through out the month of July.