Teaser Trailer #2: Pixar's Wall-E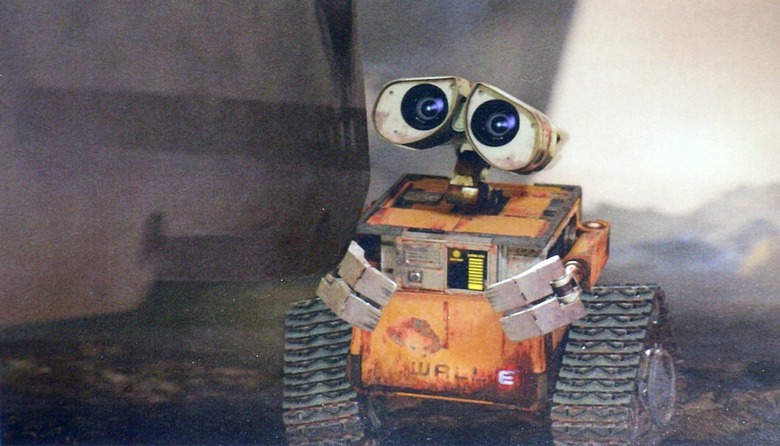 There is a new teaser trailer for Pixar's 2008 movie Wall-E on the Ratatouille video game. JVPixar has uploaded the video to YouTube, but it's poor quality. The video is a two minute television advertisement from the BuyNLarge corporation advertising the WALL-E unit, "working to dig you out."
In the new film the Earth becomes unlivable and from what I understand, the human population retreat to a huge space ship that hovers around the earth's atmosphere. The BuyNLarge Corporation has created millions of these WALL-E units that are supposed to clean up the earth's atmosphere, but most if not all but one eventually broke down. WALL-E remains working, sometimes taking breaks to collect artifacts from the human species, wondering if there is anything more. Until the one day a new robot is sent down and Wall-E falls in love.
Here is Disney's official synopsis: The year is 2700. WALL•E, a robot, spends every day doing what he was made for.  But soon, he will discover what he was meant for.  From Academy Award®-winning director, Andrew Stanton (Finding Nemo), WALL•E is the story of one robot's comic adventures as he chases his dream across the galaxy.
Check out the video after the jump.
[youtube]http://www.youtube.com/watch?v=blO41axzbq0[/youtube]