Steve Carell's Dan In Real Life Movie Trailer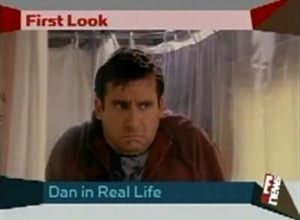 The trailer for Steve Carell's next comedy Dan in Real Life was attached to Evan Almighty, but has not found its way online yet. Well, our friends at Worst Previews have posted the following E! News First Look of the trailer, which is annoyingly unwatchable because they talked over the whole thing (arg). The movie follows Carell, a widower who finds out that the woman he fell in love with is his brother's girlfriend.
Doesn't look good, but if you want to take a peek, you can do so here. I'd recommend waiting for a version where the annoying E! News announcer is silenced.