Indiana Jones 4 Shooting Begins, Video Update From Shia LaBeouf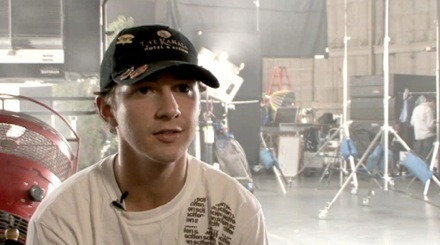 Today is the first day of principal photography on Indiana Jones 4. The film's official website has posted the following update:
Today director Steven Spielberg will shout "Action!" marking the return of the character who redefined cinematic action as cameras roll on the first day of principal photography on the new Indiana Jones adventure. Spielberg reunites with executive producer George Lucas and star Harrison Ford to bring the classic hero back to the big screen. It's the trio's first collaboration since the last film in the Indiana Jones series, Indiana Jones and the Last Crusade.
Shooting will continue throughout the summer before the film goes into post-production to be ready for its May 22, 2008 release. The new Indiana Jones film is a Lucasfilm Ltd. Production distributed by Paramount Pictures. Frank Marshall returns as producer with Kathleen Kennedy joining Lucas as executive producer.
Click here to watch the first video update from the Indiana Jones 4 set. Shia LaBeouf talks about meeting Harrison Ford for the first time, his love for the films, and more. Shia even gets a little choked up talking about Harrison Ford getting into his Indy gear for the first time.