Pixar: A Look At The Future And Beyond
Time Magazine has just published an article on Pixar, which gives us some new details on the future projects of the Mouse owned computer animation studio. Brad Bird recently let it slip that Pixar was currently developing 6 different films. Let's take a look at the future of Pixar, using a round-up of the information we already knew, and the newly found gems.
2007: Ratatouille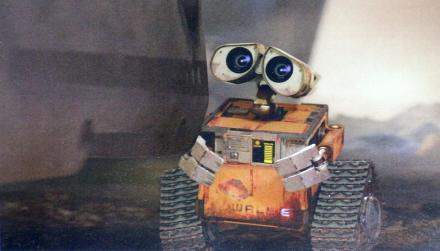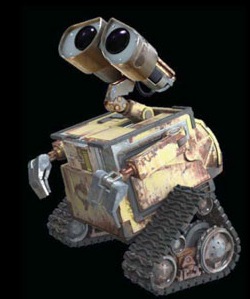 2008: WALL-EPixar's Plot Synopsis: "The year is 2700. WALL• E, a robot, spends every day doing what he was made for. But soon, he will discover what he was meant for."Director: Andrew Stanton (writer/director of Finding Nemo)Cast: The main roles will be "voiced" electronically by Ben Burtt, the sound designer behind Star Wars.Release Date: June 27, 2008.Teaser Trailer: Attached to Ratatouille, the trailer begins with an introduction by John Lasseter. Lasseter talks about the early days of Pixar following the success of Toy Story. Lasseter tells the story of how he, and the three other founding creative fathers of Pixar met to discuss what they'd do after Toy Story. There of their ideas eventually became A Bug's Life, Monsters, Inc., and Finding Nemo. The fourth was a favorite of the "tragically deceased" Joe Ranft's, Wall-E. According to CinemaBlend: "The teaser then shows a brief snippet of footage from the film, with a narrated explanation. The camera pans to show the saddest, tiny robot you've ever seen collecting garbage on a flat, empty planet underneath a huge, starry sky. The cute little robot picks up garbage, compresses it, and deposits it in cubes as a narrator talks about how he's faithfully done his job for 700 years, but never found his true purpose… until now. The robot looks up at the stars, and the title "Wall-E" flashes across the screen, and is then said by a heavily synthesized, sort of squeaky robotic voice which sounds like it's not used to speaking. This is probably the little robot Wall-E."
First Photos: Disney's Robert A. Iger revealed the first photo from the film in a letter to the Disney shareholders. You can see the photos above.
More Information: Described as a metallic love story as "R2-D2 meets City Lights," with WALL• E meeting a cute robot named Eve. Jim Hill previously revealed the first act of the film. You can read more here. It is also rumored (unconfirmed) that Disneyland's Tomorrowland will be converted into WALL-E world.Time Magazine says: "Those who remember the 1931 Charlie Chaplin film [City Lights], about a blind girl wooed by a tramp she mistakenly believes is a rich man, can transpose the story to a lonely planet and guess from there."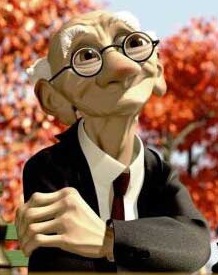 2009: UpDirected by: Pete Docter (Writer/Director: Monsters, Inc., Writer: Toy Story 1 and 2) and co-director Bob Peterson (Writer: Finding Nemo)Writer: Ronnie Del Carmen (Story Supervisor: Finding Nemo)Plot: A 'coming-of-old-age story' about a 70-year old man who lives in a house that "looks like your grand-parents' house smelled." He befriends a clueless young Wilderness Ranger and gets into "lots of alter kocker altercations." He travels the globe, fights beasts and villains and eats dinner at 3:30 in the afternoon.Release Date: June 12th 2009Please Note: The photo to the left is  Geri from the 1997 Academy Award winning short animated film Geri's Game. The character of Geri has since appeared in Toy Story 2 as a toy cleaner. We doubt that Geri will be the main character of UP, but who knows. Could Geri really be a 70-something year old man? Possibly. But truth be told, we didn't have a photograph to associate with this film – so we decided to use Geri.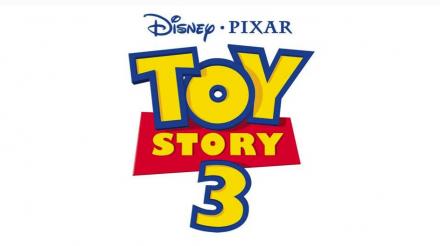 2010: Toy Story 3Backstory: According to Disney's original deal with Pixar, all the characters created by Pixar for Disney distribution would remain property of Disney. There has been a "gentlemen's agreement" between the two companies that Disney would not go ahead with sequels to films without Pixar's involvement. However, in 2004 when the contract negotiations fell though, Disney Chairman Michael Eisner put in motion plans to produce Toy Story 3 at a new Disney studio, Circle 7 Animation. The original plot involved a recall of Buzz Lightyear toys, which included Andy's, who had been malfunctioning. This led to a group of Andy's toys (Woody, Rex, Slinky Dog, Mr. Potato Head, Hamm, Jessie and Bullseye) venturing to Taiwan to rescue Buzz. However, this idea was completely scrapped when Disney bought Pixar in January 2006.Director: Lee Unkrich (co-driector of Toy Story 2 and Finding Nemo)
Plot: In the bonus material of the "Ultimate Toy Box" DVD set, Lassetter mentioned that an intended story line for Toy Story 3 was to follow Andy's toys after Andy had grown up and abandoned them. Buzz, Woody and the rest of Andy's old toys would end up in an orphanage at the conclusion of the story, where the constant arrival of new children would mean that they would never be outgrown. This idea actually originated in an early draft of the first Toy Story, where Tinny (from Tin Toy) and a ventriloquist's dummy were hauled away by a junk man and left at a preschool. However, we are not sure if this will end up being the plot. Director Lee Unkrich told Time Magazine that they have "an idea we thought would be really great" and that they are "just starting to write the story"....and confides, "I wake up evey morning hoping for a eureka moment.
More Details: They've asked Randy Newman to write the score.The Future and Beyond: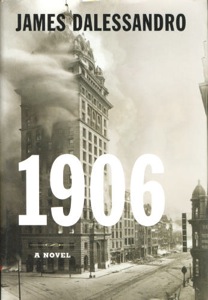 1906Director: Brad Bird (The Incredibles)Plot: Based on the novel written by James Dalessandro about the famous 1906 San Francisco Earthquake.More Information: Pixar's First Live-Action Film.Book Description: Every disaster has a backstory, none more thrilling than this one. Set during the great San Francisco earthquake and fire, this page-turning tale of political corruption, vendettas, romance, rescue-and murder-is based on recently uncovered facts that forever change our understanding of what really happened. Told by a feisty young reporter, Annalisa Passarelli, the novel paints a vivid picture of the Victorian-era city, from the mansions of Nob Hill to the underbelly of the Barbary Coast to the arrival of tenor Enrico Caruso and the Metropolitan Opera. Central to the story is the ongoing battle-fought even as the city burns-that pits incompetent and unscrupulous politicians against a coalition of honest police officers, newspaper editors, citizens, and a lone federal prosecutor. With the appeal and texture of The Alienist, Carter Beats the Devil, and the novels of E. L. Doctrow, James Dalessandro weaves unforgettable characters and actual events into a compelling epic.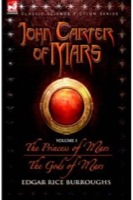 Director: ???? IMDb has suggested that Andrew Stanton (writer/director of Finding Nemo) will direct, and Bob Peterson would co-direct.Writer: Pete DoctorMore Information: Based on the Edgar Rice Burroughs novel. Pixar has been developing a story since Disney bought the property earlier this year.