Robert Rodriguez In Talks For The Jetsons And Land Of The Lost Movies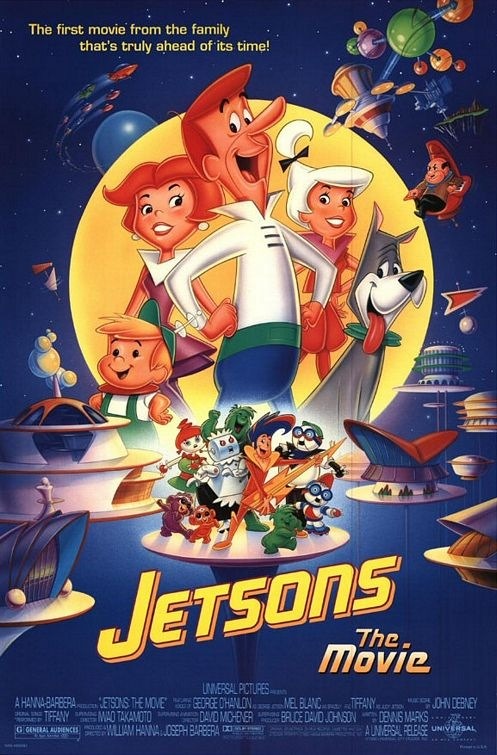 Earlier today LatinoReview posted a rumor that Sin City director Robert Rodriguez was in talks to direct a live-action feature film of The Jetsons. The Hollywood Reporter has confirmed the story, claiming the film is in development at Warner Bros.
But that's not all, the trade paper also claims that Rodriguez has met with Will Ferrell to helm a big screen adaptation of the 1970's television show Land of the Lost.
Rodriguez has a history of children films including the Spy Kids trilogy, and would be a perfect fit for a special effects laden effort like The Jetsons. Land of the Lost sounds like a bad idea any way you look at it, even if Ferrell is involved. The good news is that Fanboys scribe Adam Goldberg has already finished a Jetsons script, while Land of the Lost is said to be much earlier in the development cycle. Let's hope Rodriguez picks The Jetsons.
The Jetsons followed the antics of the George Jetson family, set in a utopian future world with flying cars, holograms, and a robot maid named Rosie. Most people considered it The Flintstones in space.
Did You Know: Hanna-Barbera only produced 24 episodes of The Jetsons, when the show ran from 1962-1963. The show continued to be re-run on Saturday mornings for decades until the show's growing popularity led to further episodes being produced for syndication between 1985 and 1987.
The show spawned a few direct to television/view movies, and one animated feature film (in 1990).