Tobey Maguire Reviews Spider-Man 3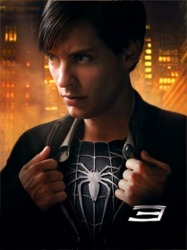 Following the Tokyo premiere, Spider-Man star Tobey Maguire was asked what he thought of the third film:
"I don't know, I kind of liked it," the star replied.
Kind of?? [Not so nice comment about Tobey removed]. Spider-Man 3 hits theaters in the States on May 4th.