New Harry Potter Theme Park?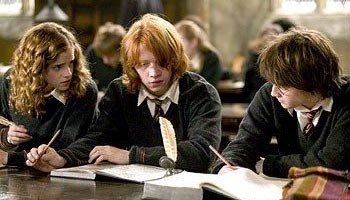 I've always thought that the world of Harry Potter could make an incredible theme park. Well it looks like Universal had the same idea. Universal Studios Florida are finalizing terms to bring a "Harry Potter World" to its Orlando resort, according to Nikki Finke. I'm pretty sure that the Potter world would be part of the studio's Islands of Adventure park, rather than the original studio theme park. Disney tried to sign an agreement with JK Rowling in 2005 for a Singapore based theme park (Singapore? why?), but that project never materialized.
Since the deal is not yet finalized, not details have been leaked at this time. But I can only imagine that the theme park area would be fully themed, complete with a Hogwarts Express train which would bring you to the magical castle land seen in movies. I'm sure there will be restaurants, like the Leaky Cauldron Pub, and you'll be able to buy all sorts of toys and goods in Diagon Alley. One can only imagine that the rides will feature a Quidditch flyaround, a themed roller-coaster, and some sort of Pirates of the Carribean-type ride-along. And I'm sure all your favorite characters will be walking around for photo ops. I can't wait.
Update: After doing a Google Search, I discovered one fan has already designed their dream park. It's amazing how much time people put into such a thing. It's also quite impressive how imaginative some of the ideas are.