First Look: Jon Favreau's Iron Man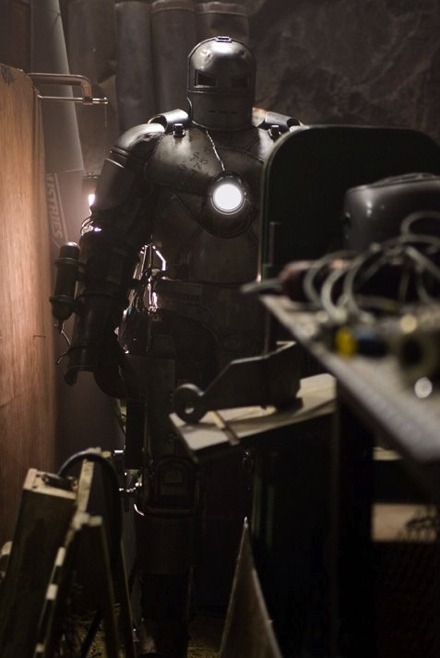 I'm not quite sure where this image came from, one of our scoopers sent us it through gmail. Can anyone confirm if this is legit?
If so it is our first look at the Iron Man armor from Jon Favreau's upcoming big screen adaption of the Marvel comic book series. Before you jump to conclusions, I'm sure this is a photo of the old school firs suit armor, and not the super advanced armor that Tony Stark will wear for the majority of the film. The rejected movie suit designs have shown something much more in line with the red and yellow comic book suit.
Iron Man hits theaters on May 2nd 2007.