No Reservations Movie Trailer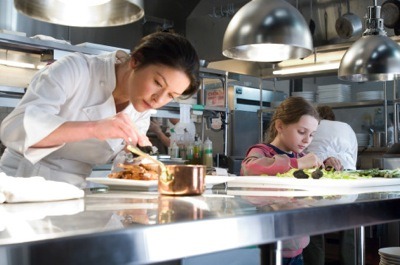 No Reservations looks like the by the book dramatic crisis romantic comedy, complete with a cute little kid (who you might reccognize as Abigail Breslin from Little Miss Sunshine). And because you're just dying to see it, we have the movie trailer.
A remake of the 2001 German film Mostly Martha, by Shine and Hearts in Atlantis director Scott Hicks. No Reservations stars Catherine Zeta-Jones as a chef who has to deal with the death of her sister and take in her orphaned niece, while learning to work with a new sous chef (Aaron Eckhart).