New Posters And Banners: The Condemned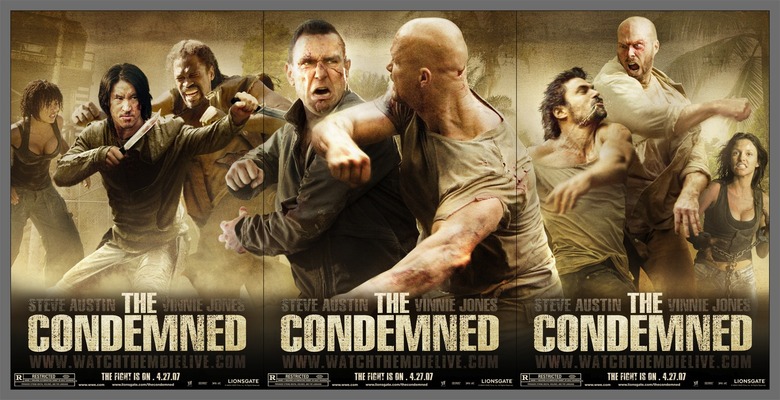 Lionsgate sent over some photos of some of the outdoor and in theater advertising for The Condemned. Photographed above is a triple poster banner for the film. After the jump we also have a look at the bus shelter poster and the double wide two-sheet. As always, left click for high resolution versions.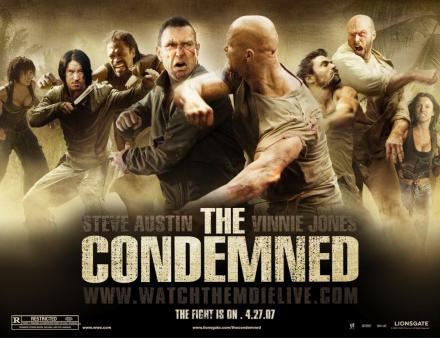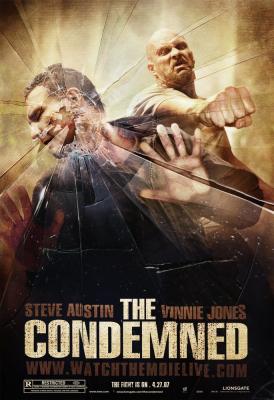 It seems like the studio is more willing to promote WWE star Steve Austin on these new advertisements. If you're interested we have the movie trailer, some photo stills and poster in our previous post.The movie is described by the studio as:
An adrenalin-charged action thriller, "The Condemned" tells the story of Jack Conrad (Stone Cold Steve Austin), who is awaiting the death penalty in a corrupt Central American prison.   He is "purchased" by a wealthy television producer and taken to a desolate island where he must fight to the death against nine other condemned killers from all corners of the world, with freedom going to the sole survivor.   The producer films the illegal event, airing the killings live and uncensored onto the internet.  Vinnie Jones and Rick Hoffman co-star.
The Condemned hits theaters on April 27th 2007.