Confirmed: Shia LaBeouf Cast In Indiana Jones 4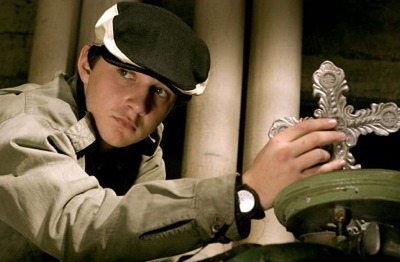 Last month we reported on a rumor that Transformers star Shia LaBeouf was being considered for the role of Harrison Ford's son in Indiana Jones 4. The Slate has now confirmed that LaBeouf has won the role.
"Apparently, the young actor is impressive enough in the upcoming Steven Spielberg-produced Disturbia and Transformers that he won the role," reported The Slate.
Update: Variety has confirmed that "Shia LaBeouf is in final talks to star."
LaBeouf perfectly fits the image of George Lucas' comic sidekicks.
With filming set to begin in three months, I'm sure we'll hear a bunch of casting announcements shortly. Will 76-year-old Sean Connery return as Indy's father? We learned yesterday that Natalie Portman is not involved in the project, despite rumors for the last year.
Shia LaBeouf became known after a starring in the Disney Channel series Even Stevens. A chance role in the Project Greenlight movie The Battle of Shaker Heights, brought him to the attention of Hollywood's best casting agents. He has since appeared in a string of Hollywood films, including Charlie's Angels: Full Throttle, Holes, I, Robot, The Greatest Game Ever Played, Constantine, and Bobby. He has a role in Michael Bay's upcoming live action Transformers movie and provides the lead voice for in animated film Surf's Up.
Indiana Jones 4 is scheduled to hit theaters on May 22, 2008.