Galactus To Appear In Fantastic Four: The Rise Of The Silver Surfer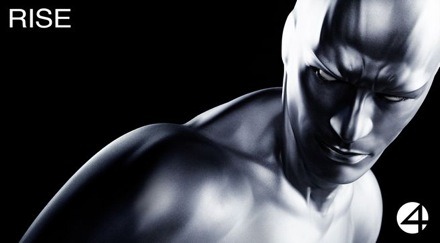 People have wondered if Galactus would appear in the upcoming Fantastic Four: The Rise of the Silver Surfer. While the new trailer has a couple lines which I thought confirmed an appearance, some people were still doubtful.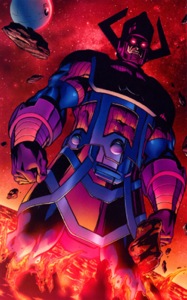 Director Tim Story gives this update on his MySpace blog:
"There continues to be much speculation about Galactus. Major speculation. We haven't finished the design of him/it so be careful about what you read and believe. Trust me...no one knows. One thing's for sure, you can expect to see him/it. It will be pretty powerful. I'm having a lot of fun with the concept and believe me – MOST will be satisfied."
For those of you who don't know, sometimes called the Devourer of Worlds or Ravager of Planets, Galactus is an enormously powerful being who must "feed" on the energy of planets to survive. He has consumed countless planets, resulting in the elimination of entire extra-terrestrial civilizations. He is pictured to the right.
Also check out the new Silver Surfer theatrical banner pictured above.
Fantastic Four: The Rise of the Silver Surfer hits theaters on June 15th 2007.