Sneak Preview: Spider-Man 3 One-Minute Video Clip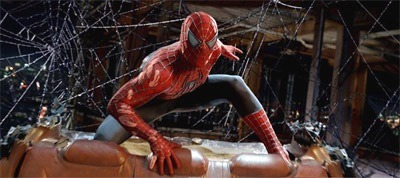 Can't wait for that new one minute Spider-Man 3 sneak preview clip which is set to debut on Monday night's episode of Heroes? Sneak a peak below.
Entertainment Weekly ran a 20 second sneak preview of the one-minute Spider-Man review (I know, this is getting a bit ridiculous). The clip shows part of the Green Goblin / Spider-Man fight. Harry Osborn really should be wearing a mask, what if something blows up in his face? Check back tomorrow night, I'm sure we'll hav e the full one-minute clip online for your viewing pleasure.
[youtube]gooS6kKMAZ4[/youtube]
Spider-Man 3 hits theaters on May 4th.