Y: The Last Man Creator Brian K. Vaughn Aspires To Direct Movies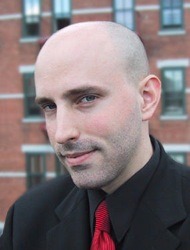 Brian K. Vaughn wants to direct a feature film, but not the big screen adaptation of his popular Vertigo comic book series Y: The Last Man.
"I would like to direct, but much smaller things, along the lines of something I've done in comics where it's much more personal and I would have complete control over and doesn't involve a hundred million dollar budget like Y with planes falling out of the sky and people bleeding out of every orifice," Vaughn told /Film at Wondercon 2007.
Before becoming a comic book writer, Vaughn studied film at New York University.
"Do I want to direct? Yeah, very much so. But I'm pretty bad at it, which I probably shouldn't announce because it would take me out of the running. I love it but I have no interest in directing Y: The Last Man, it's just much too huge of an undertaking.� I think I'd just much rather turn that over to someone else."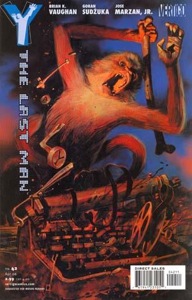 Y: The Last Man is currently set up at New Line Cinema where Vaughn was given the opportunity to draft the screenplay.
"I think most people are like 'Why isn't it an HBO series?' Like, it can only be a television series to be done correctly. I never felt that way. Maybe because I'm the only person who knew exactly how Y ends and I've always been able to see it as something with a three act structure – something with a clear beginning middle and end," explained Vaughn.
The Eisner Award winning writer also explained that the film version is much different from the comic book series:
"I just went back and started to reread stuff that I started writing probably when I was 25, when I first started working on the book – and all I see is 'Oh my god this is terrible.' It's just aweful looking at those early issues. So I just found stuff that I wanted to fix and change," explained Vaughn. "I took the themes that I loved, and there is all the characters that hopefuly you love, but it's an entirely new story. It's an entirely different medium, movies from comics, so I wanted to come up with something new so that people that just love the book aren't bored. It's like you've enjoyed it once, I have an obligation to give you something new."
And while nothing is officially greenlit, that could change tomorrow.
"It's a very slow road, these movies getting made," said the writer. "Nothing could happen or you could hear a big announcement tomorrow."