Kevin Costner Hopes To Make Mr. Brooks 2 And 3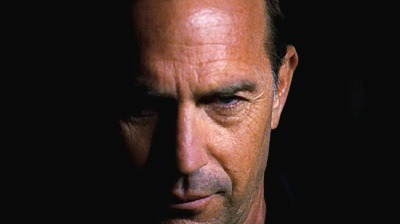 Kevin Costner's new movie doesn't hit theaters until this Summer, yet he's already talking about a sequel.
"I wasn't dying to do a role like this. I'm not a guy that goes 'Boo!' But when I read it, I thought the writers found an amazing window into the subject matter. Now I feel this is as strong a performance as I've ever given," Costner told EW. "This was written with the idea that we would do a couple others. When the writers first presented the notion to me, I said, 'Oh, bulls—! I haven't done Tin Cup 2, or Bull Durham 2, or Open Range: The Early Years, so you don't have to try to hook me with that.' But when they told me their idea, the hair on the back of my neck stood up. We're hoping this little movie develops a following so we can play this story out the way it should."
Mr. Brooks follows Earl Brooks (Costner), an upstanding businessman who moonlights as a serial killer. Demi Moore plays an investigator on the chase. This eventually leads to "a strange symbiotic relationship between the two." Dane Cook also stars. If you havent seen it yet, check out the trailer.
Mr. Brooks hits theaters on June 1, 2007 (pushed back from it's original March release).