Star Trek XI Gets Christmas 2008 Release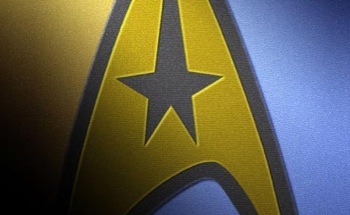 Yes, more Star Trek XI news. Paramount sent out a press release that now OFFICIALLY officially announces the project. But there are a few meaty tidbits to be discovered. Let's take a look.
JJ Abrams will be directing and co-producing with Lost Co-Creator Damon Lindelof.
They will be using a script penned by Alex Kurtzman (M:I:III, The Island) and Roberto Orci (Transformers, M:I:III) which 'embraces & respects Trek canon' and is not the reported "complete reboot".
Shooting will begin in Fall 2007
Star Trek XI will be released on Christmas Day 2008.
Check out the full press release below:
J.J. ABRAMS TO DIRECT STAR TREK FEATURE FILM FOR PARAMOUNT PICTURES IN THEATERS CHRISTMAS DAY 2008
HOLLYWOOD, CA, February 26, 2007 –  "Star Trek," one of the most popular and successful franchises in the history of movies and television, returns to the big screen under the creative vision of J.J. Abrams, the force behind "Lost,"  "Alias" and "Mission Impossible III" for Paramount Pictures.
The team behind the film will include Alex Kurtzman & Roberto Orci ('Mission Impossible III") who wrote the screenplay and will executive produce with Bryan Burk.  JJ Abrams and "Lost" co-creator Damon Lindelof will produce.  The film will begin shooting this fall for a Christmas Day 2008 release.
One of the most popular film and television franchises of all time, "Star Trek" has encompassed 726 total episodes for television in six different series, beginning with the original 1966-1969 series created by Gene Roddenberry.  The 10 "Star Trek" films have grossed in excess of $1 billion at the worldwide box office.  The original characters have been named among the 50 greatest TV characters of all time and the Enterprise has lent its name to two proposed spacecrafts.
"If there's something I'm dying to see, it's the brilliance and optimism of Roddenberry's world brought back to the big screen," said Abrams. "Alex and Bob wrote an amazing script that embraces and respects Trek canon, but charts its own course.  Our goal is to make a picture for everyone — life-long fans and the uninitiated.  Needless to say, I am honored and excited to be part of this next chapter of Star Trek."
Brad Grey, chairman and CEO, Paramount Pictures, said, "We could not be more thrilled to be back in business with J.J. Abrams. The revival of the 'Star Trek' franchise is an important part of Paramount's turnaround."
About Paramount Pictures
Paramount Pictures Corporation (PPC), a global company that produces and distributes filmed entertainment, is a unit of Viacom (NYSE: VIA, VIA.B), a leading entertainment content company with prominent and respected brands including Paramount Pictures and DreamWorks.  The company's labels include Paramount Pictures, Paramount Vantage, Paramount Classics, DreamWorks, MTV Films and Nickelodeon Movies.  PPC operations also include Paramount Digital Entertainment, Paramount Home Entertainment, Paramount Pictures International, Paramount Licensing Inc., Paramount Studios, and Worldwide Television Distribution.
Fact Sheet
"Star Trek" is one of the most popular film and television franchises of all time:
-    726 total episodes for television spanning six television series
-    Original series, created by Gene Roddenberry, aired on NBC from 1966-1969
-    10 movies, grossing in total over $1 billion at the worldwide box office
-    Hundreds of novels
-     $3.5 billion in consumer products
-    3 million visitors of Las Vegas's "Star Trek: The Experience" since 1998
-    Over 60 interactive software products since 1991; games in production for current and next generation game platforms
J.J. Abrams is a talent widely admired by audiences and critics alike:
-    Winner of two Emmy Awards for "Lost"
-    17 million viewers each week for "Lost"; a top-ten show
-    Hailed by the New York Times as "one of the most exhilarating storytellers in television"
-    Director of "Mission: Impossible III"
-    Creator of "Alias" and "Felicity"
"Star Trek" has influenced the culture:
-    NASA's first test shuttle was named "Enterprise"
-    The first commercial passenger carrier into space, Virgin Galactic, has announced that the first spacecraft of the line will be named V. S. S. Enterprise
-    An episode of the original "Star Trek" featured television's first interracial kiss
-    Spock, portrayed by Leonard Nimoy, was named one of TV's "50 Greatest Characters Ever" by TV Guide