Rumor Killer: Jaws 5 Goes Direct To DVD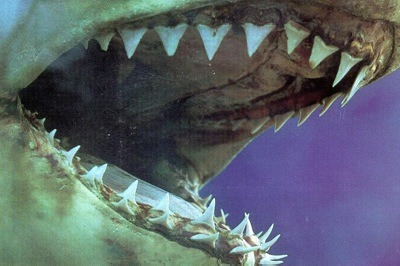 This month has been a terrible month filled with rumors of direct to DVD sequels and remakes. First came rumors of The Goonies 2 and Gremlins 3 for home video release. Then news came of a Spies Like Us remake being scripted by the Eurotrip crew. But the real shocker came late last week. The internet was abuzz with rumors of a direct to DVD Jaws sequel. But thankfully indie filmmaker Kevin Smith (Clerks, Chasing Amy) debunks the rumor.
"Allow me to debunk. I dropped an email to David Linde to ask if this was true, and he said folks are confused: there's an HD "Jaws" DVD on its way, but no "Jaws 5" straight-to-DVD," wrote Smith, who has referenced JAWS in almost every one of his films. "And if you can't believe Universal's top brass, who can you believe?"
Late last week Filmrot reported that a fifth JAWS movie was being prepped for a direct-to-dvd premiere. According to the rumor, the film would completely negate everything that happened in JAWS 3 and JAWS 4 and again have "Roy Scheider's character, Brody, returning to do battle."
But thankfully that rumor has been officially KILLED. I don't want to make an accusations, but it seems to me that too many rumors are being thrown around now-a-days, only to be debunked days later. I find it sad that websites are posting false information for the benefit of hits. The practice helps to discredit all movie websites. So guys, can we put a stop to this? The initial jump in hits is probably very appealing but if the readers don't trust your information, they aren't likely to become return visitors.
Now Kevin, can you now debunk Gremlins 3 and The Goonies 2? Enquiring fanboys want to know!