Rumor Killer: Joss Whedon To Direct Sailor Moon?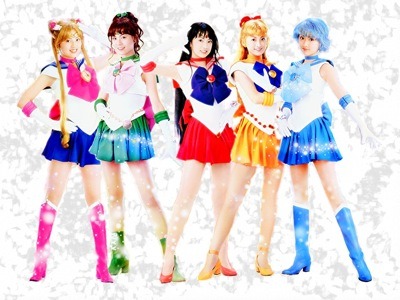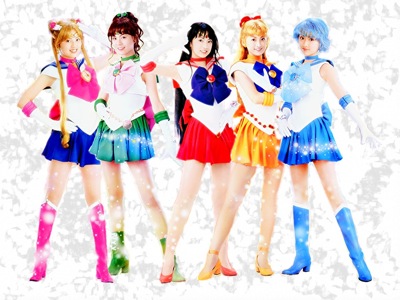 I would hate to be one of those blogs which creates and spreads ridiculous rumors. Today we received a "scoop" claiming that Joss Whedon may return to direct a live action version of Sailor Moon. Contacting publicists always seems to result in a typical PR response providing no usable information, even when there is truth to the initial news bit. So it's easy to see why most movie websites jump the gun on this sort of thing. Everyone wants to post the exclusive. And it seems like some sites are already picking this one up.
But is it true? I wouldn't bet on it.
The following e-mail came through to our tip e-mail:
Whedon now free to do Sailor Moon Live Action Movie?
Also Exclusive Casting News!
Acces Hollywod got the chance to talk with a Fox Studios worker in Century City, who revealed that one of the major movie studios is looking to quickly sign Joss Whedon as the director of the Sailor Moon live action movie, now that he is free from the Wonder Woman big screen adaptation. Also, a list of unconfirmed actresses attached to the movie that the studio has already contacted for main roles.
About a year ago, rumors said that Joss Whedon (Buffy The Vampire Slayer) was attached to direct the live action version of the popular anime "Sailor Moon" after doing Wonder Woman.
Now that Whedon is off the WW project it's likely that he will take on the Sailor Moon movie right away, or at least that's what Fox wants.
When the Sailor Moon movie was reported last year, Lindsay Lohan and Jennifer Garner were both set to play starring roles, but both now dropped out. This time new casting announcements include; Maggie Grace, Julie Gonzalo, Amber Tamblyn, Alexis Bledel, Danielle Panabaker, A.J. Cook, Rachel Blanchard, Mischa Barton, Deanna Casaluce, Amanda Righetti, Elisa Donovan and Emma Caulfield.
The plot will be a complete new story based on Naoko Takeuchi's (Sailor Moon creator) unreleased material.
Whedon is also developing a horror movie called "Goner".
Here is an unconfirmed list of actresses and the characters they are supposed to play:
Mischa Barton ————–Sailor Moon
Alexis Bledel ————— Sailor Mercury
Julie Gonzalo ————– Sailor Venus
Amber Tamblyn ————Sailor Jupiter
Deanna Casaluce ——— Sailor Mars
Danielle Panabaker——- Sailor Neptune
Maggie Grace ————– Sailor Uranus
A.J. Cook, Elisa Donovan, Amanda Righetti, Emma Caulfield and Rachel Blanchard would play the main villains.
Okay, I'm sure this e-mail can be debunked without contacting any publicists or studio sources. Here's why:
Access is not spelt Acces: Spelling and Grammar errors are a surefire tell that something isn't right.
Too many names: I could believe one name, or maybe even two. But this e-mail claims to have the names of all 12 big names cast in the supposed film. Usually it only takes one or two names before someone in one of the actresses camps let's word slip.
Anyone else spot any other sure tell signs?
May-be I'm wrong. May-be this is a real scoop that we just passed up. But I'm thinking not?