/Film Is Hosting An Early Screening Of The Creator In ScreenX – Here's How To Attend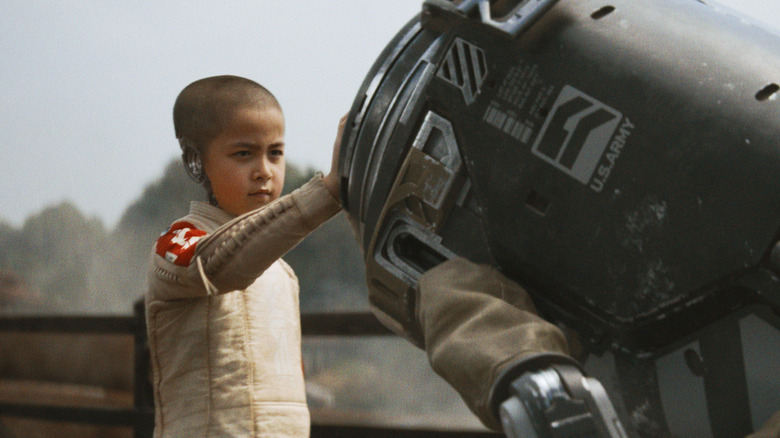 20th Century Studios
Since making his feature debut with the low-budget sci-fi/horror flick "Monsters" in 2010, Gareth Edwards has been one of the most intriguing directors working in the Hollywood studio system. His first big-budget effort was the visually dazzling 2014 remake of "Godzilla," which he followed up with the superb "Rogue One: A Star Wars Story." The latter experience wasn't the smoothest for Edwards, given that "Michael Clayton" filmmaker Tony Gilroy was brought on for extensive reshoots (which led to Gilroy taking on the critically acclaimed "Andor" series for Disney+), but the promise of "Monsters" and "Godzilla" has always been there for Edwards.
It sounds like he's made good on that promise and then some with "The Creator." The futuristic film stars John David Washington as an ex-special ops soldier who's been charged with saving humanity in its global war against artificial intelligence. Early buzz is extremely positive, and, judging from the trailers, it certainly looks like a movie you've got to experience on the biggest screen possible.
How big? How about ScreenX, a premium format that, according to the company's website, combines "multi-projection technology with theater screen and project images on the outside wall of the front screen to create a new immersion experience for the audience." Sounds pretty epic, huh? Well, if you live in the Los Angeles area, /Film is thrilled to announce we'll be hosting a free early screening at the CGV Los Angeles theater on Tuesday, September 26, 2023 at 7pm PT.
Get your tickets and strap in for a wholly original sci-fi blockbuster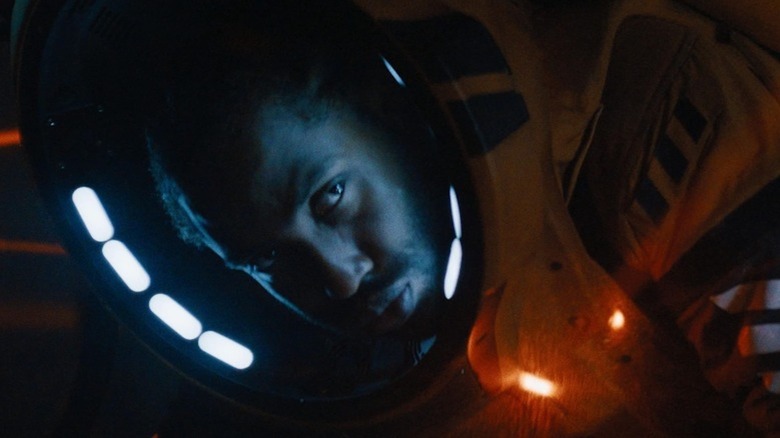 20th Century Studios
Want in? Then I highly recommend that you fill out this Google Form with the quickness. If you make the first-come/first-serve cut, you'll receive an email confirmation (followed by a reminder the day before the screening with all the details).
Though "The Creator" is only Edwards' fourth completed feature, his previous three films, especially "Godzilla" (which, until the third act, keeps the audience at ground level while these gargantuan beasts bust up downtown San Francisco), have adeptly immersed the viewer in richly imagined worlds. The panoramic, 270-degree presentation offered by ScreenX promises to enhance your engagement with Edwards' film in a one-of-a-kind way.
ScreenX has been steadily expanding over the last decade (the company currently operates 146 screens throughout 10 countries), so consider this your golden opportunity to sample an emerging technology for the price of on-the-house. And if you're already a ScreenX devotee, enjoy a freebie on us. Most excitingly, you're going to get to see a top-down original movie from one of the most gifted directors working in Hollywood. This is a film to savor and support! So click the above link, and, hopefully, we'll see you at the movies ScreenX-style on September 26!