The Mission Impossible Sequels Just Pulled Their Biggest Stunt Yet — Getting Rolf Saxon Back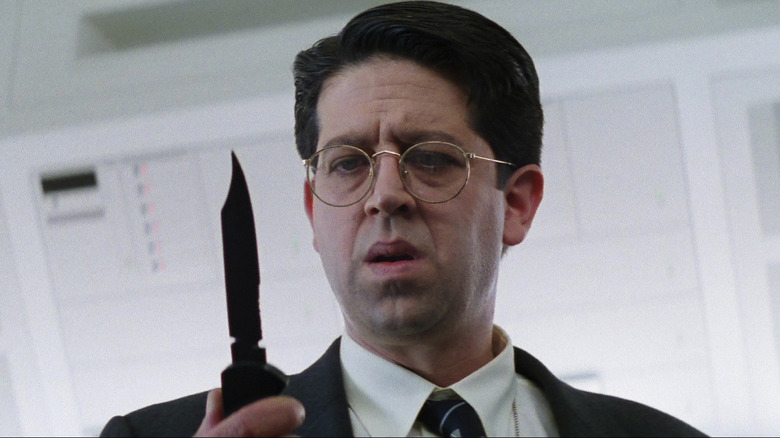 Paramount Pictures
The "Mission: Impossible" sequels aren't done casting up just yet, and another blast from the past will be returning to the fold. As revealed by director Christopher McQuarrie on Instagram, none other than Rolf Saxon will be returning to the franchise for the first time since the original film hit theaters back in 1996. Indeed, we will be seeing CIA Analyst William Donloe back in action, and that raises some pretty big questions.
McQuarrie, unfortunately, didn't specify whether or not we'll be seeing Saxon in "Mission: Impossible: Dead Reckoning Part One," which arrives in theaters on July 14 of this year, or if he will be in next year's sequel. It seems far more likely that Saxon will be in "Part Two," given that the movie is currently filming and the first installment has been in the can for a little bit now. In any event, this marks another actor from the original film who is returning after nearly three decades, as Henry Czerny will appear in this summer's installment as Eugene Kitridge.
It is believed that "MI7" and "MI8" will be wrapping up the story for Tom Cruise's Ethan Hunt. That being the case, it makes sense for McQuarrie and Co. to revisit the past and try to bring things full circle. The bigger question now is, what the hell has Donloe been doing for all these years? Presumably, it hasn't been fun.
What has Donloe been up to all these years?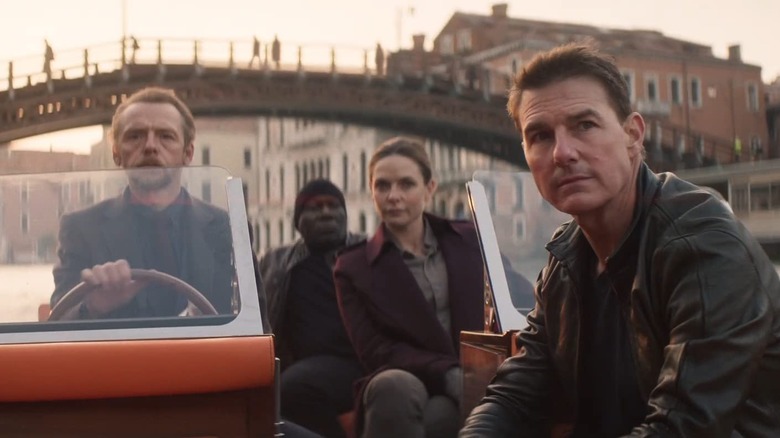 Paramount Pictures
For those who haven't seen Brian De Palma's '96 blockbuster in some time, it is worth explaining that William Donloe was the gatekeeper for the Non Official Cover list of agents embedded in various organizations around the world. This is a list that Ethan Hunt and his crew ultimately stole, much to the dismay of Donloe. As a result, he was removed from his station and sent to work at a remote substation in Alaska. This to say, he probably has a bone or two to pick with Ethan. Is it possible he's going to be a villain? Or is he just going to be back at the CIA and finding a way to make Ethan's life hard? Either way, they will surely have words for one another.
Meanwhile, the cast for "Part Two" has been shaping up quite nicely, as Nick Offerman ("Parks and Recreation") and Hannah Waddingham ("Ted Lasso") have also signed on for undisclosed roles in the film. Paramount is sparing no expense either, as this summer's installment is going to be one of the most expensive movies ever made with a budget near $300 million. That may not have been the plan, but the pandemic major complicated things, and they are now relying on a big hit. One assumes they will try to reign that number in for next year's sequel, but they clearly aren't skimping on talent.
"Mission: Impossible – Dead Reckoning Part Two" is set to hit theaters on June 28, 2024.