Monk Is Getting A Movie At Peacock With Tony Shalhoub Back For One Last Case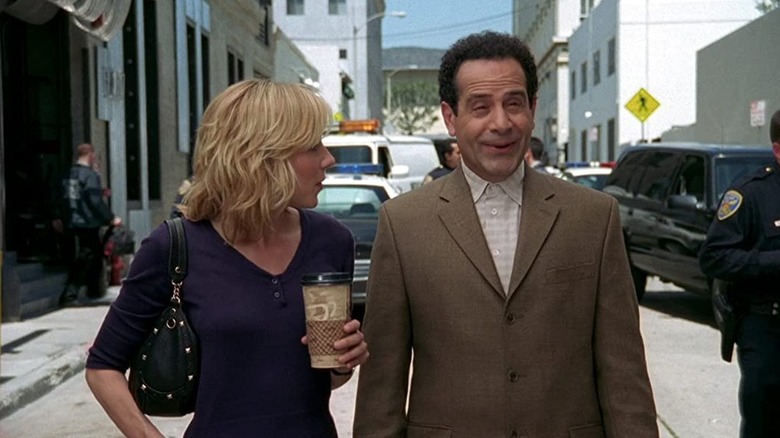 USA
Acclaimed mystery-comedy series "Monk," starring Tony Shalhoub as the world's most brilliant, yet neurotic, detective is getting a movie follow-up. "Mr. Monk's Last Case: A Monk Movie" will be distributed by Peacock.
The original "Monk" ran for eight seasons, between 2002 to 2009, on USA Network. A riff on Sherlock Holmes set in modern-day San Francisco, the lead character Adrian Monk (Tony Shalhoub) is a detective afflicted with obsessive-compulsive disorder. This makes him brilliant at his job — he catches details and remembers things no one else does — but also socially awkward. Monk retired from the San Francisco police after the murder of his beloved wife Trudy (Melora Hardin), the one case he never solved. The series follows him coming out of retirement as he tries to solve Trudy's murder — and handles plenty of other investigations along the way.
This movie is set to be a true reunion, too. Shalhoub will be returning to the part that won him three Emmys. Also returning are his co-stars Hardin, Traylor Howard (Monk's assistant Natalie Teeger), Ted Levine (Police Captain Leland Stottlemeyer, Monk's best friend), Jason Gray-Stanford (Lieutenant Randy Disher), Hector Elizondo (Monk's therapist Dr. Neven Bell). The original "Monk" creative team — creator Andy Breckman plus executive producers David Hoberman and Randy Zisk — are returning as well. Breckman will write the script, Zisk will direct the film (he directed 35 episodes of the series, including the finale), and Shalhoub will executive produce.
"Mr. Monk's Last Case" will be produced by Universal division Studio UCP, which produced the final two seasons of the show. The movie follows the same title scheme as the show's 125 episodes: Monk's name followed by the centerpiece of the story ("Mr. Monk and the Candidate," "Mr. Monk and the Psychic," etc.).
It's a jungle out there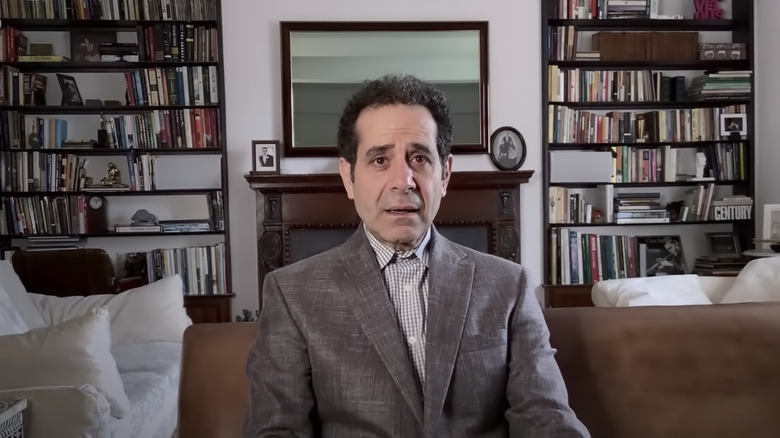 USA
Michael Sluchan, executive vice president, Movies, Kids, Daytime, NBCUniversal Television and Streaming, had this to say about the announcement:
"When creator Andy Breckman came to us with a new Monk case set in present day, we immediately fell in love with this story all over again. The movie has the heart and humor of the original series with a contemporary relevance, and we're overjoyed to work with the original creative team, including Andy, David Hoberman, Randy Zisk, the unparalleled Tony Shalhoub, and our partners at UCP, for what is sure to be a must-see movie event for Peacock audiences."
The film will carry on from the events of the finale, "Mr. Monk and the End." In that two-part wrap-up, Adrian finally learned the truth about Trudy's death and discovered he had a stepdaughter, Molly Evans (Alona Tal). It is said that the titular last case will be "very personal" for Monk, and it begins while Molly is planning for her wedding.
This isn't the first time a "Monk" revival has been teased. In 2012, Breckman revealed he'd written a follow-up movie, "Mr. Monk for Mayor." Unfortunately, that project fell through. Shalhoub, Howard, Levine, and Gray-Stanford also reunited in 2020 for the Peacock's At-Home Variety Special short, "Mr. Monk in Quarantine." The special showed how the notoriously germaphobic Monk handled the COVID-19 pandemic; Natalie, Stottlemeyer, and Randy all checked in on Adrian over Zoom.
Beatrice Springborn, president of UCP, said:
"New and returning fans of Monk will love how this creative team was able to preserve all that we admire about Adrian Monk while bringing him into the present. We can't wait for Peacock viewers to experience this fresh, fun, and imaginative film."
All eight seasons of "Monk" are available to stream on Peacock.