Penn Badgley Wants Jenna Ortega In You Season 5 (But Knows Netflix Will Have To Pay Up)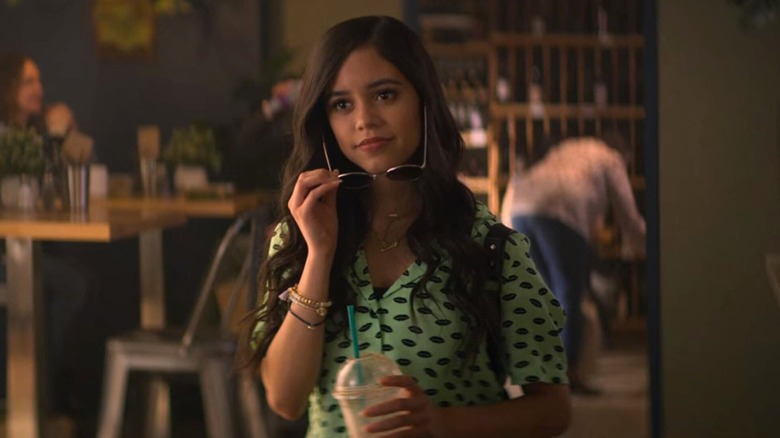 Netflix
This post contains spoilers for "You" season 4.
Jenna Ortega became a massive star in 2022 with her supporting role in A24's cult horror hit "X," her titular lead in the Netflix series and global phenomena, "Wednesday," and her debut in the fifth "Scream" flick. But fans of "You" might remember the actress from the show's second season in 2018, in which she plays Joe's tech-savvy teenage neighbor, Ellie.
Ellie is one of the few characters that escape from Joe's orbit alive, and the series creators had every plan to bring her back for season 4. Even though this reappearance didn't pan out, there's still hope that Ortega could return for the show's fifth and final season.
"We wanted to bring Ellie back and we heard, 'Oh, Jenna is doing some show,'" series showrunner Sara Gamble revealed to Indiewire. That show, of course, was "Wednesday." Even though her starring role in a hit new show meant that Ortega might not return to the "You" set, the cast and crew were still happy about her success. "It's been just such a pleasure to see Jenna this year," Gamble said. She hasn't ruled out the idea of Ortega returning, and she hopes that the actress hasn't either. "We have ideas for Ellie if her schedule allows her to visit us again," the showrunner revealed.
The "Scream VI" star likely has a full shooting schedule on her plate, between the second season of her Addams family spin-off and potentially joining the cast of "Beetlejuice 2." However, the actress had such a positive experience with "You" that she might just find a way to make time for it.
Ortega couldn't return for Season 4 because of 'Wednesday'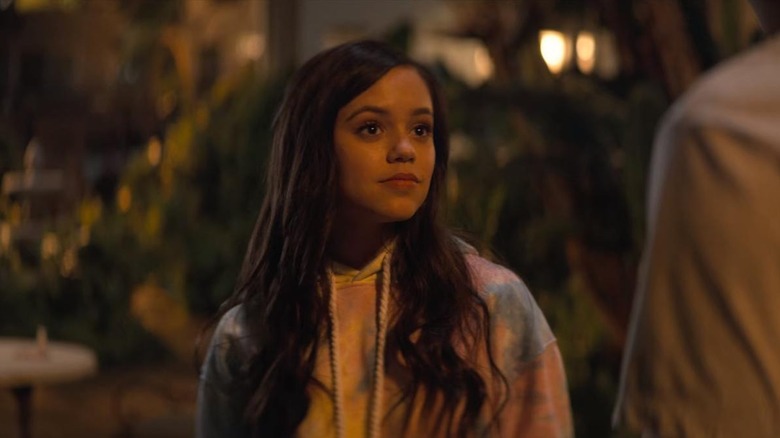 Netflix
Even though Ortega's character was only in "You" for a single season, landing the part restored the actress' faith in the casting process.
"A lot of times being a child actor, especially a Latina, they're hiring to play the daughter of someone or the younger version of someone and those are typically white actresses," she explained to Complex. "I remember just being really discouraged at a point in time. But after doing projects like 'You' on Netflix and things like that where I think people saw me in an older light or in a different light, I started to get more opportunities."
"You" marked Ortega's transition from a child actor to a teen star, a fitting stepping stone into more mature characters to come. As for whether or not series lead Penn Badgley would want Ortega back on the cast, the actor isn't afraid to speak his mind.
"I mean the truth is they [Netflix] would have to pay up," he admitted in an interview with Metro. "She's got that 'Wednesday' money now. You got to talk to Netflix. They can't take it from me either, because we're talking season 5 now Netflix! That would be great obviously, that would be so amazing. I don't know that it's going to happen. We'll see."
So, the only thing that might stand in the way of Ortega's return to the "You" set is her busy schedule. The good news is that if fans of the thriller series don't get her back on the show, they can still watch her in her multitude of other projects. Still, it would be nice to see Ellie make a return to the show. But if she were to come back, how exactly would she fit into Joe's new life?
Season 5 would be the perfect time for Ortega to return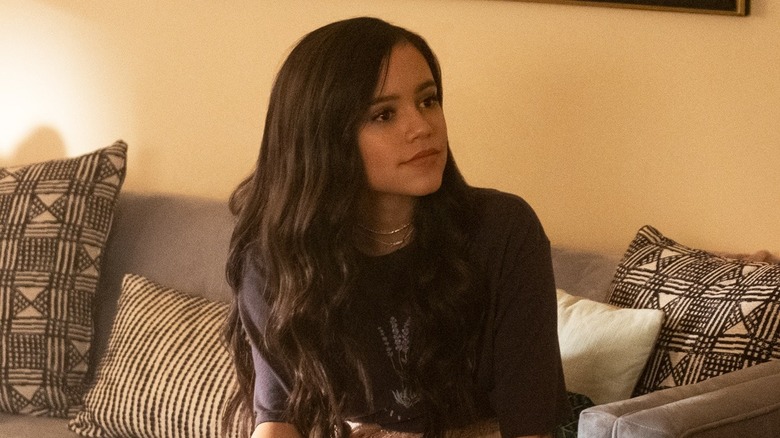 Netflix
At the end of the fourth season of "You," Joe has figured out how to have a public-facing life while maintaining his killing streak. This presents the perfect opportunity for someone he once wronged to resurface. Ellie is also one of the few living people from Joe's past that hasn't been frightened into submission like Marianne or Joe's former student Nadia, but she is also one of the few people that continued to see Joe as a hero.
Joe saved Ellie from danger more than once, so it's unlikely that Ellie would be seeking revenge. Still, Ellie isn't stupid. If she spent enough time with Joe, especially having grown into early adulthood, she would see his dark side sooner or later. Badgley's character also committed a huge sin against Ellie that she has yet to uncover: he murdered her sister in cold blood. If Ortega's character were to put the pieces of the puzzle together or perhaps be united with Nadia or Marianne somehow, then she would almost certainly want to seek Joe out and take him down — no matter the cost.
"You" has never been about seeing the bad guy win. The higher Joe rises, the further he has to fall. The series has always been critical of its protagonist, and it's very unlikely that the show will end without him facing some very real consequences. Ellie could definitely return to avenge her sister, and she might even bring some of the other women that Joe wronged along with her — well, all the ones that are still alive, anyway.