BlackBerry Trailer: Behind The Origin Of Everyone's Phone Addiction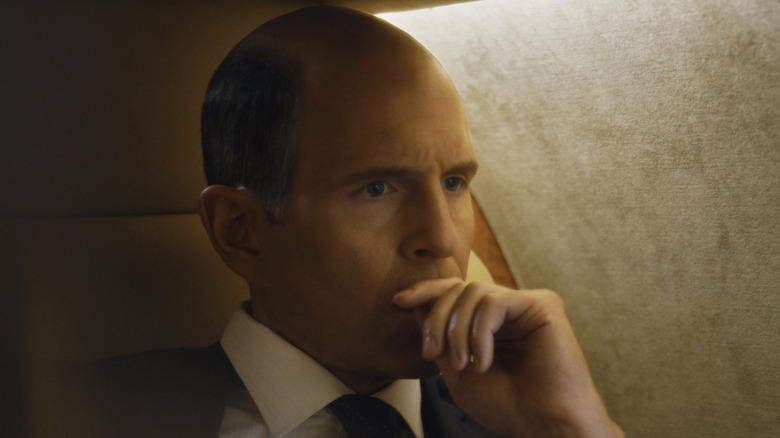 IFC Films
Once upon a time, in ye olde 1996, people didn't really take their phones everywhere with them. In fact, if you had a cellular phone, it was a massive brick without a screen, more like a glorified walkie-talkie than a real phone. There was a cellular network in place, but technology for the phones just wasn't totally there yet. Then along came Mike Lazaridis and Jim Balsillie, who developed the first smartphone, the BlackBerry, and forever changed how we communicate. The story behind the BlackBerry is just as interesting and full of colorful characters as "The Social Network" and that film's take on Facebook and creator Mark Zuckerberg, and now audiences will finally get a chance to know that tale. 
"BlackBerry," starring Jay Baruchel as the tech-oriented and more sheepish Lazaridis and Glenn Howerton as cutthroat businessman Balsillie, will tell the story with comedic flair, based on Jacquie McNish and Sean Silcoff's book "Losing the Signal: The Untold Story Behind the Extraordinary Rise and Spectacular Fall of BlackBerry." Indie Canadian actor and director Matt Johnson co-wrote the script with producer Matt Miller, with Johnson both starring and directing. If you want to think of this as "The Canadian Cell Phone Social Network," more power to you, but "BlackBerry" looks like its own incredible thing.
Watch the trailer for BlackBerry
Here's the official synopsis from IFC Films:
"The 'true story' of the meteoric rise & catastrophic demise of the world's first smartphone, BLACKBERRY is a whirlwind ride through a ruthlessly competitive Silicon Valley at breakneck speeds."
The "true story" in quotes means there's probably some artistic liberties taken here, which makes sense given its comedic nature. Howerton is absolutely unhinged in the trailer, which is Howerton at his best, so "BlackBerry" is certain to at least have some fun freak outs, complete with that brilliantly shaved head to make him look like he's balding. (Dennis from "It's Always Sunny in Philadelphia" would lose his mind.)
In addition to Baruchel, Howerton, and Johnson, "BlackBerry" stars Michael Ironside, Michelle Giroux, Sungwon Cho, Rich Sommer, Mark Critch, Saul Rubinek, and Cary Elwes. 
While some /Film readers might not remember the BlackBerry, it was once the must-have tech toy, and anyone who was anyone had one awkwardly bulging out of their pockets. Things changed with the rise of the iPhone and its copiers and competitors, which put the BlackBerry out of business. This is a rollercoaster rise-and-fall story for the ages, and it'll be a blast to see how it all plays out onscreen.
"BlackBerry" will premiere in theaters nationwide on May 12, 2023.