Spider-Man: Homecoming Had John Leguizamo Set To Play Vulture, Until Michael Keaton Took The Role Back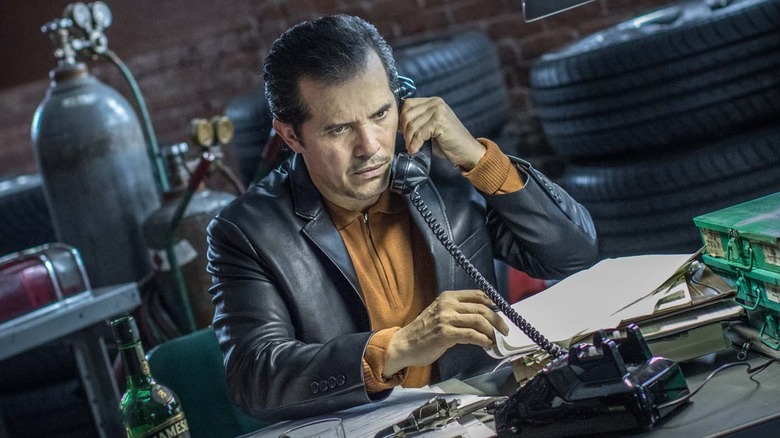 Lionsgate
Justice for John Leguizamo! The Emmy and Tony-winning actor, who most recently appeared in Mark Mylod's dark satire "The Menu," just sat down for an interview with ComicBook.com, and revealed that he ended up losing a Marvel role he had already negotiated for in what frankly sounds like a bit of a raw deal. The actor can be seen discussing the situation on a clip shared to TikTok, revealing that he was pretty much set to play the villain Adrian Toomes in 2017's "Spider-Man: Homecoming" — until Michael Keaton decided he wanted the role after all.
"I was supposed to be the Vulture instead of what's-his-face," Leguizamo says, initially not mentioning Keaton by name. He continues: "You know, we had negotiated and I was about to play him and then they said that, you know, Michael Keaton wanted it back." 
While Leguizamo's name wasn't publicly attached to the role of the metal-winged bad guy at the time, Keaton's sporadic involvement in the project was well-documented. In April 2016, he was reportedly in talks to play Toomes, but Variety later reported that he had pulled his name from the running due to a reported salary dispute. By May, though, he was back on board, and Keaton played the character in both "Spider-Man: Homecoming" and a mid-credits scene in last year's "Morbius."
'They asked me if I would give it up'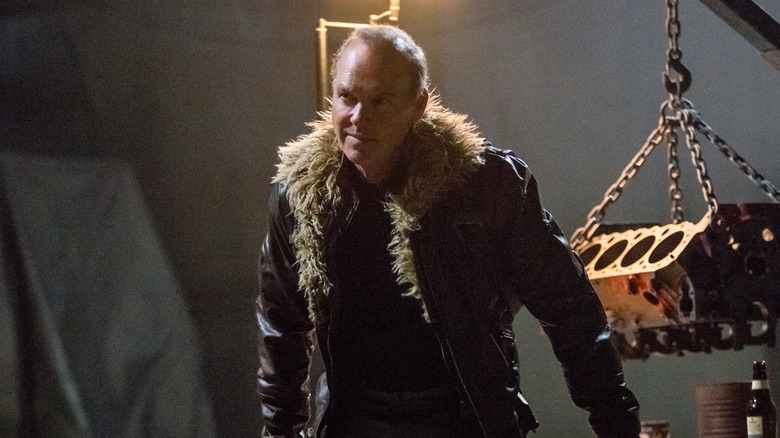 Sony Pictures Releasing
By Leguizamo's account, the powers that be at Marvel actually all but hired him while Keaton was out of the picture, then asked him to step away once the actor returned. "They asked me if I would give it up and I said, 'Well, okay I guess,'" the actor tells ComicBook.com, looking a little baffled even as he recalls the moment years later. "'They said, no, we'll work with you again, we're gonna!'" he recalls someone from Marvel telling him, but the lack of Marvel Cinematic Universe roles in Leguizamo's filmography speaks for itself. When asked about what happened to the offer for a future role, the actor says, "They offered me something tiny, and I'm going, 'Nuh-uh!'"
While the actor doesn't actually say anything particularly disparaging about Marvel or Keaton here, this sounds like an unorthodox situation that would no doubt be frustrating and disheartening. According to the reporting from Variety at the time, Keaton's discussions initially stalled when Robert Downey Jr. was added to the cast, with Marvel allegedly not able or willing to pay the price tags for both stars. Of course, Keaton did end up in the film, meaning everyone at the negotiating table ended up with a wage they could live with — but Leguizamo ended up outside of that table altogether.
It's Marvel's loss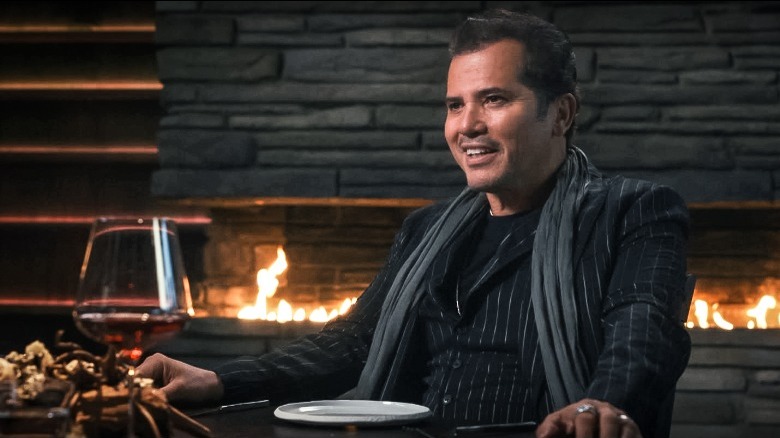 Searchlight Pictures
Leguizamo may not have appeared as Vulture — although I think he certainly would've done well in that role — but he's had a busy few years nonetheless. In the time since losing out on the role, he's had great turns in films including "Encanto," "Violent Night," and "The Menu," plus prestigious shows like "When They See Us" and "Waco." Keaton has also had a great run recently, picking up an Emmy for "Dopesick," appearing in Aaron Sorkin's "Trial of the Chicago 7," and returning as Batman in the upcoming film "The Flash."
While this behind-the-scenes scoop will surely lead fans to call for a Marvel role to be made for Leguizamo, I wouldn't blame him for sticking with other studios after losing a role he thought was his. We'll be happy to watch the talented actor in whatever he does next.