The Good Place Creator Mike Schur To Reunite With Ted Danson For Comedy Series The Mole Agent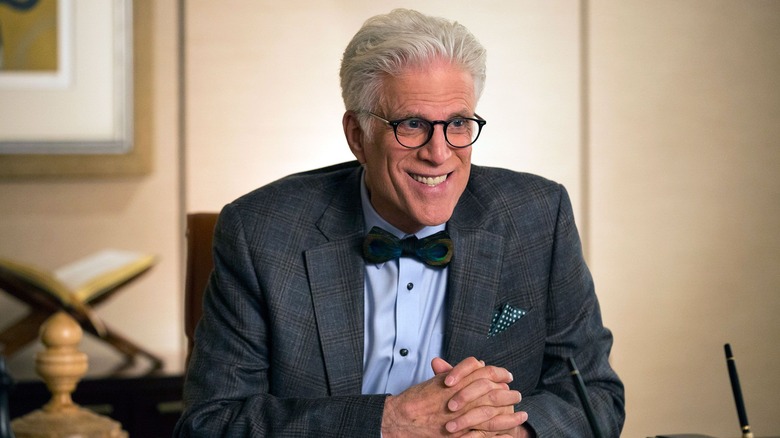 NBC
Ted Danson and Mike Schur are taking it sleazy. According to Deadline, the actor and multi-talented creator/showrunner, who previously teamed up on the beloved afterlife sitcom "The Good Place," are reuniting for "The Mole Agent," which the website describes as a new "serialized comedy" based on the 2020 documentary film of the same name. The series is being developed by Schur's longtime production collaborator, Universal Television, and has reportedly attracted interest from several major streamers, including Netflix, HBO Max, Prime Video, and Apple TV+.
Directed by Chilean filmmaker Maite Alberdi, the "Mole Agent" feature film centers on a private investigator who looks into allegations that the staff is mistreating the residents at a nursing home in El Monte, Chile, by recruiting an elderly fellow (for all you sassy youths out there, we're talking about a chap who's over 80 years old and not just a geriatric millennial) to go undercover at the facility and serve as his "mole" on the inside. Contrary to what you might expect from a documentary about potential elder abuse (one that was nominated for the Best Documentary Feature Oscar, no less), Alberdi's movie is relatively comedic and quirky. In his positive review for RogerEbert.com, Nick Allen writes:
"One wishes that 'The Mole Agent" reached a greater height with its message, or its frustrations about certain dehumanizing conditions in the retirement home. But the documentary succeeds with its tenderness, while vividly reminding us how easily society can forget its elders."
Ted Danson, undercover senior citizen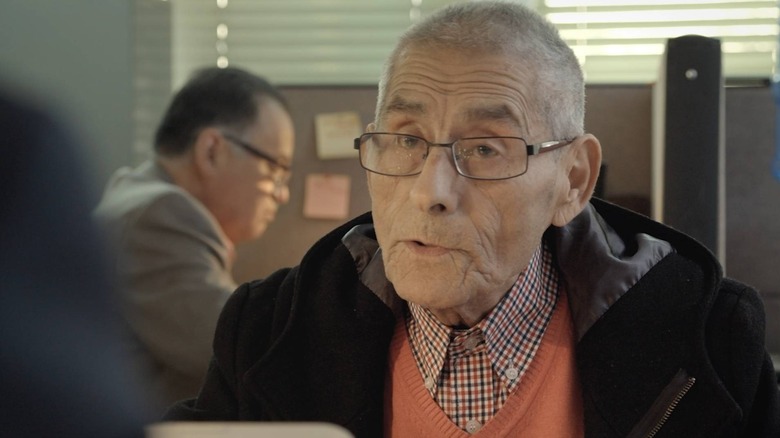 Gravitas Ventures
A lighthearted and funny yet humane real-life tale about the human condition sounds precisely like the type of story Mike Schur would be interested in adapting for the small screen. Besides creating and serving as the showrunner across all four seasons of "The Good Place" (a series dedicated to exploring philosophy, teaching ethics, and promoting empathy), he also co-created the hit shows "Parks and Recreation" and "Brooklyn Nine-Nine," both of which combined broad humor and sincere drama with social commentary about the sections of government that they focus on. Prior to that, Schur played Dwight's beet farm-dwelling weirdo cousin Mose on the U.S. version of "The Office," on top of serving as a writer and producer. We all gotta start somewhere, right?
In addition to playing the senior citizen who goes undercover, Ted Danson is expected to serve as an executive producer on the TV adaptation of "The Mole Agent," as will Schur and 3 Arts' David Miner and Morgan Sackett. Sadly, this development also seems to imply that "Rutherford Falls," the acclaimed Native American-led sitcom Schur co-created with Sierra Teller Ornelas and Ed Helms, is more or less dead in the water after it was canceled by Peacock a mere two seasons into its run. (Unless Schur knows something I don't? If so, don't leave me hanging, Mike!)
/Film will bring you more updates on "The Mole Agent" as they come our way.