M. Night Shyamalan Had Servant All Mapped Out Before Work On The Series Even Began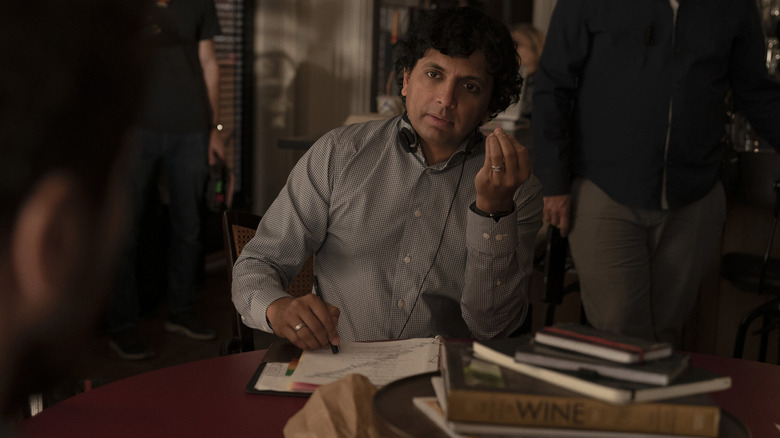 Apple TV+
You may have heard the news that the latest M. Night Shyamalan movie, "Knock at the Cabin," is in theaters (and wouldn't you know it, it's pretty darn good, too), but don't sleep on the streaming series that's played a huge part in reestablishing the filmmaker as a creative force to be reckoned with in recent years. The Apple TV+ show "Servant" bears all the hallmarks you'd expect from a Shyamalan joint — creepy kids (in this case, a supernaturally resurrected infant), weird cults, and a family of oddball characters with absolutely no idea how to handle any of it. As the show begins its fourth and final season, fans have been treated to a roller coaster ride that promises an unforgettable ending.
For the master of plot twists (granted, he should be known for more than just that), it stands to reason that "Servant" would be the product of incredibly well thought-out planning. But even the biggest fans of the show might be surprised to know just how much of the story was figured out in advance. While the early development of the series came with some wiggle room, it didn't take for the creative team to figure out that four seasons would be enough.
In an interview with The Verge, Shyamalan explained how he's planned out the ending since pretty much the beginning:
"The architecture of all the scenes, and the movement of the seasons, has stayed identical to what was drawn up on that board. It's not a magic trick. We aim at it and say, 'In this episode, the character experiences this.' And we did that for 25 episodes, and they stayed pretty true."
Calm under pressure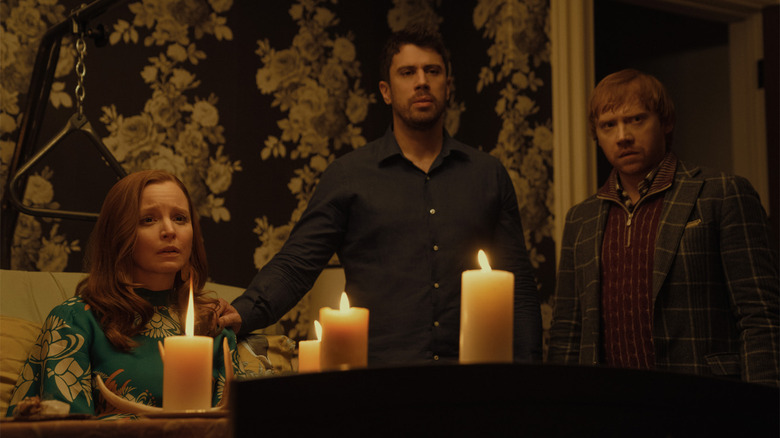 Apple TV+
Of course, knowing the overall outline of a series is one thing — actually pulling it off, on the other hand, is quite another. Nobody needed to make M. Night Shyamalan aware of all the cautionary tales in television that have come before. For every beloved show that came to a satisfying end, there are countless more that caused meltdowns and controversy lasting to this day. So will "Servant" end up resembling the divisive "Lost" ending or the almost universally-panned conclusion to "Game of Thrones," or will it become something else altogether?
In the same interview, Shyamalan went on to admit that he knows exactly what he's up against:
"When we look back at the history of this art form, very few have been able to pull the integrity and the narrative purpose through the entire run of the show to the end. Partly because you don't know if you're going to be renewed, partly because it's so unrelenting in the amount that it's asking of you. Those factors are crushing.
So the 'Sopranos' [and] 'Breaking Bad' are very rare that they can sustain from beginning to end. I'm astonished now when I think of any peers who have done this. I'm humbled by the pressure of it. There's something beautiful that can come from that. This is partly why we picked an ending — so we could aspire to this integrity and resonance."
Let nobody ever say that Shyamalan isn't a risk-taker. There was never any guarantee that "Servant" would last this long or allow room for the creative team to tell their story the way they wanted to, but here we are several years later as the show begins to wind down.
New episodes of "Servant" season 4 premiere on Apple TV+ on Fridays.