David Gordon Green's Exorcist Sequel Has Found Its Likely Possession Victim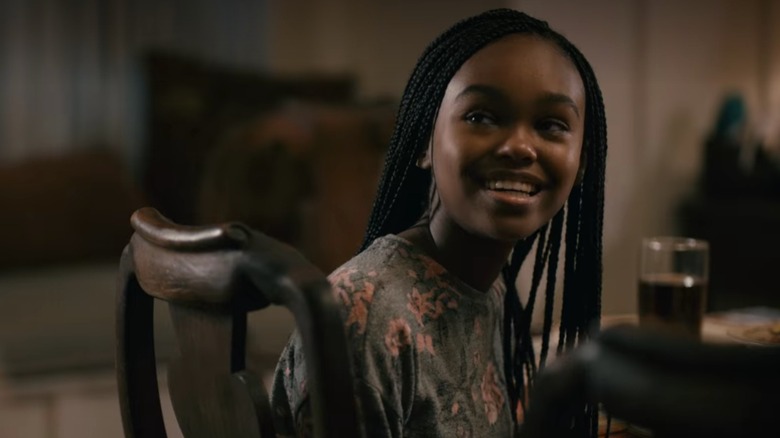 NBC
The 21st-century continuation of "The Exorcist" has found its star: according to Deadline, Ethiopian-born teen actor Lidya Jewett will be taking on the lead role in the first film in what's planned as a potential trilogy by new "Halloween" trilogy director David Gordon Green.
Details about Jewett's character are still under wraps, but it's safe to assume she won't be playing a version of the original 1973 film's possession victim Reagan, as the new installment is reportedly planned as a sequel, not a reboot. Ellen Burstyn is set to return as Chris MacNeil, Reagan's single mom who worked as an actress in the William Friedkin-directed classic. As Green told Collider, the film is "a new journey [with] some familiar characters and some new ones as well."
The horror lives on in a new trilogy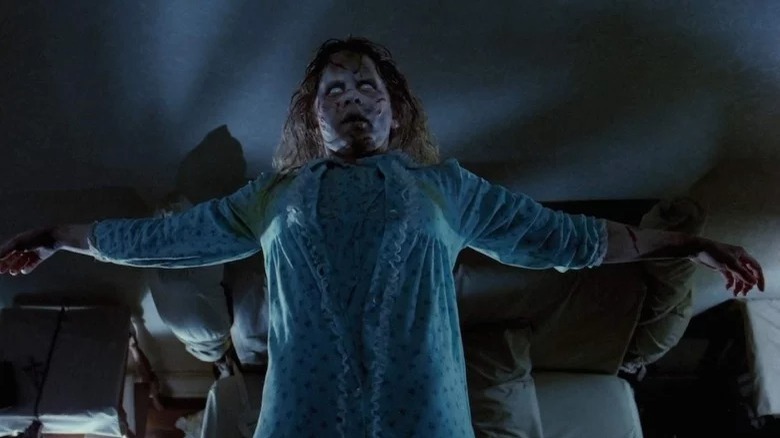 Warner Bros.
Jewett may be new to "The Exorcist," but she's not new to the industry: the actress has appeared in Netflix's "Ivy + Bean" movie series and the Sam Raimi-produced film "Nightbrookes." She also had a supporting role in NBC's four-season series "Good Girls," playing the daughter of Retta's character Ruby. Jewett joins a new cast for the film that also includes "Hamilton" and "One Night in Miami" star Leslie Odom Jr, as well as Emmy-winner Ann Dowd ("Hereditary," "The Handmaid's Tale"). A brief synopsis shared by Bloody Disgusting says that Odom will play "the father of a possessed child" who gets in touch with Burstyn's character after he grows "desperate for help."
The film comes via Universal – home of lots of great recent horror like "Nope" and "M3GAN" – with Blumhouse, Peacock, and Morgan Creek Entertainment also on board. Green co-wrote the screenplay with "Camp X-Ray" writer Peter Sattler, with Green, "Halloween Kills" co-writer Scott Teems, and new "Halloween" trilogy scribe Danny McBride responsible for the original story. If you were mixed on the new "Halloween" films and hesitant about "The Exorcist" as a result, it might help to know that Green doesn't see them as similar projects whatsoever. "They're just so unbelievably different," he told Collider in 2021. "One is very primal and the other is very academic."
Though Green's take on "The Exorcist" will do something new by developing a three-part continuation of Friedkin's film, one of horror's scariest films has already seen plenty of follow-ups since its original release. The latest will actually be the sixth in the franchise, following sequels in the '70s, '90s, and 2000s. Lidya Jewett will star in "The Exorcist" on October 13, 2023.