Robert Downey, Jr. Had Some Pretty Good Non-Advice For Ironheart's Dominique Thorne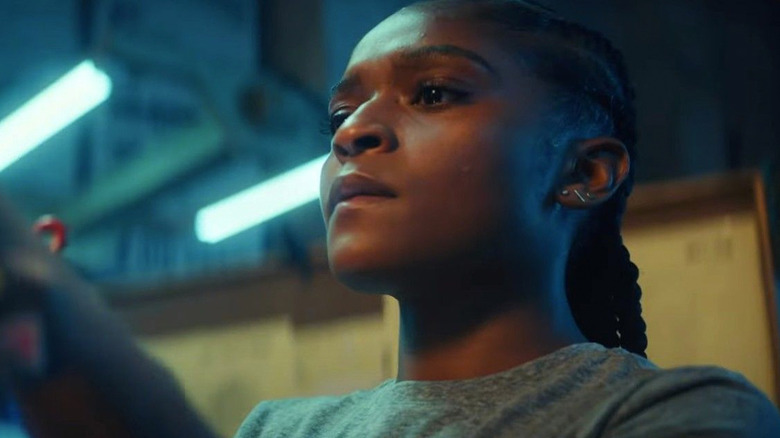 Marvel Studios
One of the bigger missed opportunities within Marvel's Cinematic Universe might lie in its introduction of Riri Williams, aka Ironheart. Riri was folded into the Marvel Comics canon in 2016 as Iron Man's legacy counterpart. As Riri grew on the pages of the comics, she amassed quite the following, validating Black female comic lovers — and aspiring Black women in STEM — with each new adventure. She was a fascinating foil to Tony Stark's privilege and snark, and a lot of fans hoped to see their dynamic eventually play out on the big screen. But the MCU went a different way, with Robert Downey Jr.'s Iron Man mentoring an all-new Spider-Man (played by Tom Holland) before ultimately meeting his demise in "Avengers: Endgame."
By the time Riri was finally introduced in "Black Panther: Wakanda Forever," Iron Man was long gone. His legacy still lives on in Riri — after all, his Stark Industries tech does power her own familiar armor. And there's a chance that his influence will bleed into Riri's upcoming solo series. But even if we never get to see these two characters sharing a screen, it's comforting to know that Dominique Thorne — who plays Riri in "Wakanda Forever" and will soon continue the role in "Ironheart" — has actually gotten some roundabout wisdom from Iron Man himself.
Sometimes the best advice is no advice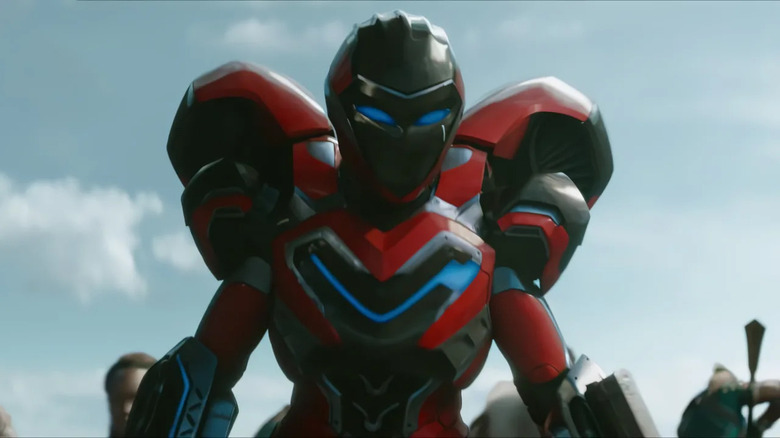 Marvel Studios
Thorne spoke to The Direct about her fateful meeting with the Iron Man actor, who connected with her before she wrapped shooting on the upcoming "Ironheart" TV series:
"He and I didn't really have much chance to connect prior to, but maybe that worked out pretty well, because the first thing he said in our conversation, or toward the end of the conversation, was that he didn't have any advice for me. And he felt like I was actually pretty okay, and that I'd be all right."
Downey Jr. seemed concerned with making sure that Riri remained "her own person," especially given her connection to a hero that has already come and gone in the MCU. He and Thorne also spoke about "all of the things that I can obviously attribute to her existence, and what it means, and what it represents, and what it can offer... Really just in the vein of being authentic to that, and true to that, and nurturing that."
The "second half" of Thorne's conversation with Downey Jr. is one that the actress is keen to keep "near and dear" to her heart. "He definitely gave me a piece ... some words of encouragement ... as I continue to navigate all that this life could be, which I appreciate." Given that Iron Man was essentially the hero that started it all, there's no doubt that Downey Jr. has some great nuggets of wisdom for the young actors following in his footsteps. It's great to know that, even if he couldn't coach Thorne through her first big headliner, that she didn't really need too much help in that department.