Why Swamp Thing Is The Most Exciting Part Of James Gunn's New DC Universe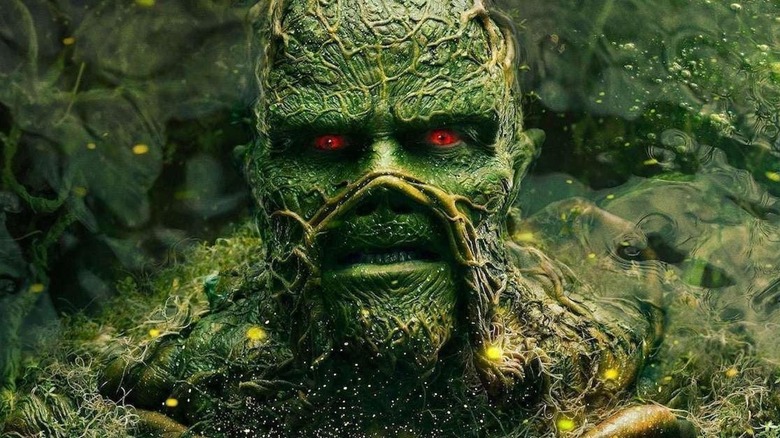 Warner Bros Television
The Snyderverse is dead. The Arrowverse is concluding. James Gunn and Peter Safran have seized the reins of the DC Universe, and on Monday they revealed their plan to bring order to a film-and-television brand that was haphazardly developed and, particularly on the film side, ineptly run. It is ambitious. It is still fairly sketchy on details. But the titles and characters they've elected to feature in the early going are, to this 49-year-old comic book fan's mind, indicative of grand, mythic thinking — the creation of a new era of Gods and Monsters.
Given Gunn's bullishness on the epic, big-hearted quality of "The Flash" — which he inherited from the previous regime and, it appears, could be used to spinoff/set-up his phase of TV and movie projects — the outgoing steward of the "Guardians of the Galaxy" franchise seems eager to enforce a benevolent worldview via his newly attained perch. Early in Monday's press conference, attended by /Film's Jenna Busch, Gunn said he plans to, over the next decade, "create stories about love." This suggests to me that he's interested in getting away from the aggressively dark interpretations of Batman, which have been monotonously en vogue since Tim Burton's Frank Miller-inflected "Batman," and skewing the DCU back to the awestruck tone of Richard Donner's "Superman" via the expansive synthesis of Grant Morrison's "All-Star Superman."
Basically, hope and kindness are back on the menu.
But it can't be happiness and sunshine all the time. We need those monsters. And per the press conference, we learned the arc of Gunn's universe will bend towards the most exquisite beast created under the DC Comics imprint. It's taken a few decades, but Swamp Thing is set to shamble his way back to the big screen. And we need the big green badass now more than ever.
The return of Wein and Wrightson's monstrous masterstroke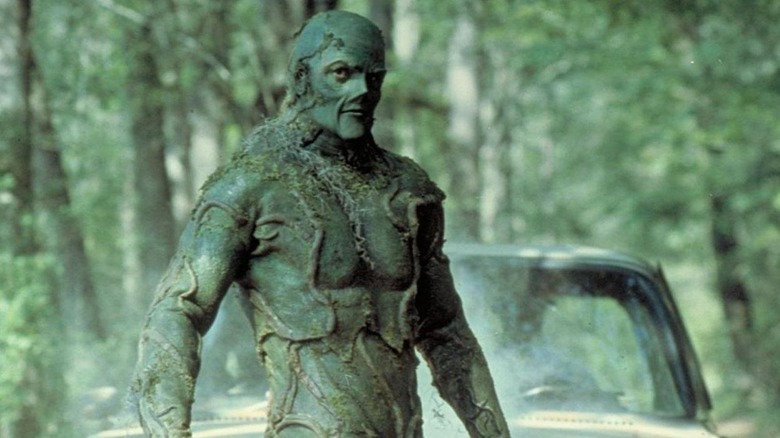 Embassy Pictures
The boggy 1972 brainchild of writer Len Wein and artist Bernie Wrightson, Swamp Thing is what remains of scientist Alec Holland, who survived an assassination attempt and fused with his bio-restorative formula. Initially, Holland's journey was a fairly typical Beauty-and-the-Beast narrative in which he hoped to be restored to his human form. When an up-and-coming weirdo named Alan Moore took over the series in the 1980s, the character was revealed to be a plant-based incarnation of the deceased Holland. This is where it got weird and wonderful. Though Swamp Thing was never a terribly popular title for DC, some of the greatest writers and artists in the history of the medium (Wein, Wrightson, Moore, Grant Morrison, Mark Millar and Brian K. Vaughan) have placed their spin on the character.
I was fortunate enough to have a brother born six years before me, so I was exposed to the Wein-Wrightson "Swamp Thing" prior to Wes Craven's affectionately garish take on the creature in 1982. It's a PG-rated B-movie largely devoid of the character's inherent darkness, but its environmentally conscious message has aged well. The Jim Wynorski-directed sequel, "The Return of Swamp Thing," is pure silliness, but the short-lived 2019 streaming series was an earnest attempt to honor Holland's righteous monstrousness.
As we speed toward a climate crisis that could render whole chunks of the planet uninhabitable by the middle of the 21st century, introducing moviegoers to the natural world's avenger is right on time. So what will a James Gunn-greenlit Swamp Thing look like?
Investigating the dark origins of Swamp Thing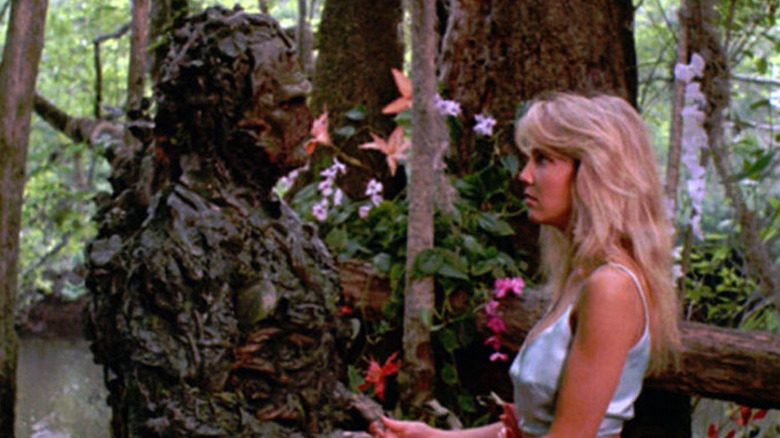 Millimeter Films
Safran waited until the end of Monday's slate reveal to address Swamp Thing, and he wasn't terribly forthcoming with details. Per /Film's Jenna Busch:
"The final film we want to talk about is 'Swamp Thing.' We bring it up because it's important to point out that in these stories, although interconnected, they're not all tonally the same. So each set of filmmakers brings their own aesthetic to these films, and the fun is seeing how these tonally different works mash up in the future. So you know, this is a film that will investigate the dark origins of Swamp Thing."
Those indelible Wrightson pencil strokes call for the eye of a visual master, and if you're thinking Guillermo del Toro should be given carte blanche to bring Swamp Thing to hulking, waterlogged life, then we are simpatico. On one hand, the Academy Award-winning fantasist is probably too much artist for a DC movie, but if I'm Gunn and I know David Zaslav trusts me implicitly, you write a check with all the necessary zeroes and let del Toro, who worships Wrightson, go green and gory in the biggest way possible.
Batman is a guaranteed box-office goldmine, and a Superman who doesn't break necks will probably be a four-quadrant smash for WB. Gunn's slate is ambitious, yes, but it's not riddled with risk. If you're going to do Swamp Thing, do Swamp Thing. And if del Toro's out, maybe see if Brandon Cronenberg's interested in playing in the studio sandbox for a year.
This might be a waste of everyone's time, but a Swamp Thing movie doesn't have to be creative half-measure. Let it ride.