Viola Davis To Star In Waller Series From Watchmen And Doom Patrol Writers For New DC Universe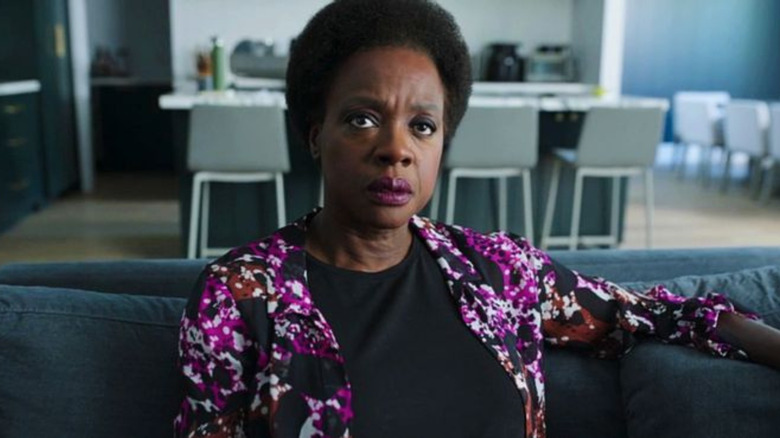 HBO Max
If you thought that Viola Davis was having the time of her life playing Amanda Waller in "The Suicide Squad," then we have great news for you. According to the newly-revealed slate for the DC Universe, she's being solidified as a crucial character moving forward as the headliner of a brand-new television show. 
During an event announcing the new DCU slate that /Film's Jenna Busch attended, DC Studios co-chair and co-CEO James Gunn confirmed that Davis would be coming back in the series, "Waller," along with some other familiar characters. "It's also going to have some of the team from 'Peacemaker,' in it, as regulars on the show," Gunn said, adding that the show "basically follows up 'Peacemaker'" and will take place between season 1 and season 2 of that series. Oh yeah, did we mention that Davis will also return to "Peacemaker" in its second season?
Gunn also shared that the show is being developed by "Watchmen" writer Christal Henry and "Doom Patrol" showrunner Jeremy Carver. "They have this incredibly marvelous story worked out that I think is really fantastic and HBO loves," Gunn teased.
Gunn mentioning that HBO loved the show suggests that it's likely the series could directly air on HBO. Admittedly, though, that is not confirmed, especially since the previous rumor of this show's existence pegged it as being for HBO Max. Further details are understandably being kept under wraps.
In very good hands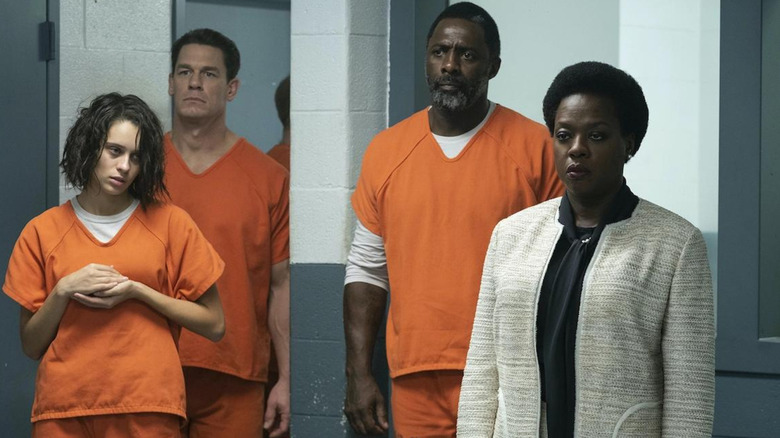 Warner Bros.
The idea of a Waller-centric television show might sound strange at first, but it actually makes perfect sense with where her character arc is heading. If you recall the ending to the first season of "Peacemaker," she was betrayed by her daughter Leota (Danielle Brooks), who publicly revealed the existence of Task Force X. This is bound to create major tension between the two, and we think it's fair to speculate that Brooks will be among the "Peacemaker" crossovers.
The fact that it's being overseen by Christal Henry and Jeremy Carver is also a good sign of things to come. Henry wrote the "Watchmen" episode "If You Don't Like My Story, Write Your Own," arguably one of the limited series' best installments. Carver's work on "Doom Patrol" is also worth being intrigued over, as the show is criminally underrated, poignant, and just straight-up weird. It also shows that the new DC bosses are apparently looking to maintain relationships with the creatives involved in the previous leadership.
"Waller" currently does not have a prospective filming or release date, although more details on it could be coming soon. Here's to hoping that it's a series that does justice to this entertaining and intriguing character, because it's what Viola Davis deserves.