Picard's Annie Wersching Actually Started Her Career With A Small Star Trek: Enterprise Role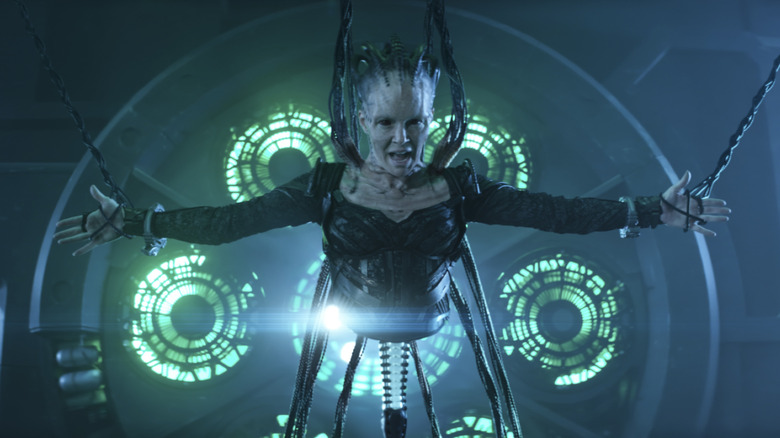 Paramount+
Actress Annie Wersching passed away on January 29, 2023. She was 45. She received her cancer diagnosis in 2020, but continued to act, and was most recently seen playing the villainous Borg Queen, the central antagonist of the second season of "Star Trek: Picard." The Borg Queen character was introduced in the 1996 feature film "Star Trek: First Contact," and was the controlling force behind a malevolent species of cyborgs that assimilated whoever they could into their collective consciousness. In "Picard," the Borg Queen was found in an alternate timeline (don't ask) where she was the last of her kind and was set to be executed. However, Jean-Luc Picard (Patrick Stewart) needed her powerful cybernetic brain to calculate a way to travel back in time, and she was kidnapped and carried along by the heroes. 
The Queen was constantly looking for ways to escape, and Wersching infused the character with genuine, gleeful menace. Eventually, she would infect the mind of the mild-mannered Dr. Jurati (Alison Pill). She gave her all to a role that required a lot of fun, evil moments. 
Wersching had a 23-year acting career that included playing the role of Renee on the hit show "24," and was one of the main cast members of the series "Bosch." She had recurring roles on "General Hospital," "The Vampire Diaries," and "The Rookie." She was a reliable and talented actress and she will be missed. 
Apart from "Picard," Wersching was also a "Star Trek" alumna. Indeed, Wersching's first on-screen credit was playing a character named Liana in a 2002 episode of "Star Trek: Enterprise."
Oasis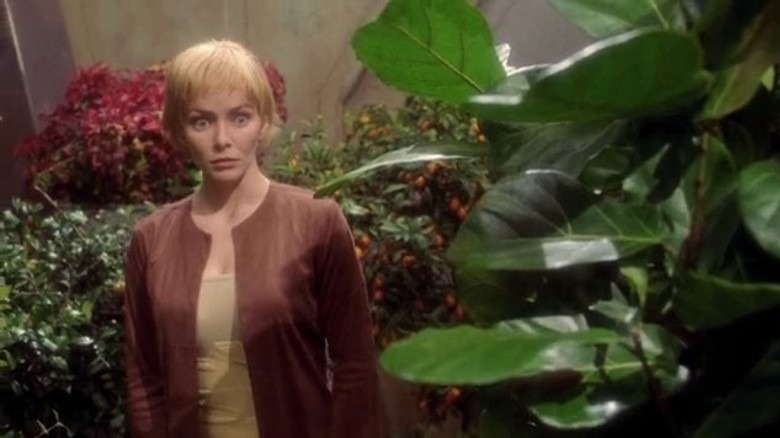 Paramount Television
In the episode "Oasis" (April 3, 2002), the Enterprise discovered a crashed ship that they felt could be scavenged for parts. When searching the ship, the Enterprise crew discovers a whole team of people hiding out onboard, including a man named Mural. Mural was played by René Auberjonois, a "Star Trek" regular who also played the role of Odo on "Star Trek: Deep Space Nine," and who had a small part in "Star Trek VI: The Undiscovered Country." Mural had a young daughter named Liana, who had been raised on the crashed ship. 
Over the course of the episode, various crew members are taken hostage by the crash survivors, as they require Enterprise technology to survive. Other crew members will also discover that there doesn't seem to be enough food in the crashed ship's greenhouse to feed as many people as they have seen. The twist in the episode will reveal that only Mural and Liana survived the crash years ago and that Mural, a skilled engineer, had created all the other characters as holograms. His ultimate goal was to ensure Liana was raised in an environment surrounded by people. Capt. Archer (Scott Bakula) gives Mural and Liana the necessary repairs to escape the planet. 
Wersching was stoked to play the part of Liana, happy with the knowledge that a "Star Trek" veteran and long-working actor like Auberjonois would be playing her father. She admitted as much on her Twitter account in 2019, speaking out in sympathy when Auberjonois died. Having come from theater, Wersching had no experience acting for cameras. Auberjonois, it seems, taught her a lot. The lessons clearly took, and Wersching enjoyed two decades of television work. 
The Star Trek family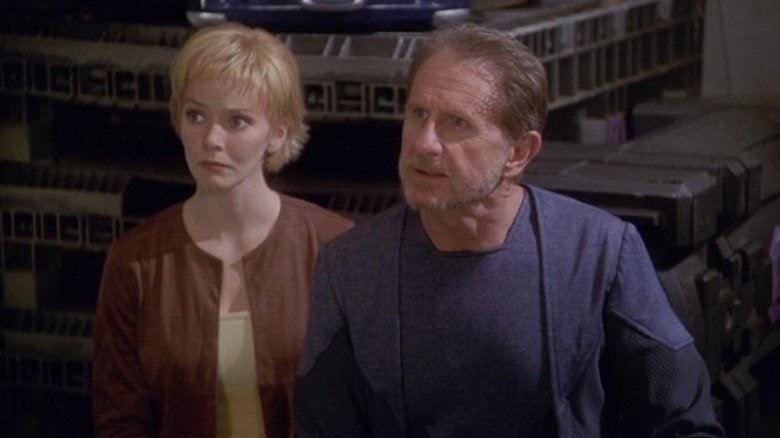 Paramount Television
"Star Trek," as both actors and Trekkies know, has always been good to its own. When an actor appears on an episode of "Star Trek" in a supporting role, their odds increase of being cast in a larger role further down the line. Famously, actors Armin Shimerman, Ethan Phillips, and Tim Russ all appeared on episodes of "Star Trek: The Next Generation" before going on to act as regulars on "Star Trek: Deep Space Nine" (in Shimerman's case) and "Star Trek: Voyager" (in Phillips' and Russ' case). In many instances, regular "Trek" actors will also be brought back for occasional cameos, as Auberjonois did for "Enterprise." 
"Enterprise" also brought back Phillips, and famously Brent Spiner (Data from "Next Generation") for several episodes. One small role on "Trek" seems to ensure actors easier access to the audition room in the future. 
This was certainly true for Wersching whose first and final roles were both on "Star Trek." Having played a Borg Queen with such aplomb, there was every reason to believe that the character would very well return in a future installment of a different Trek show. True, her Borg Queen was from an alternate timeline, but "Star Trek" would likely have found a way to pop through a space-time aperture and pick her up for dramatic reasons. And, given what audiences witness, Wersching would have done a wonderful job with it. 
Sadly, we must mourn the passing of Wersching instead. Rest in peace.