Unlikely Movies Like Pathaan And The Wandering Earth II Are Giving The Box Office A Boost - Here's What That Means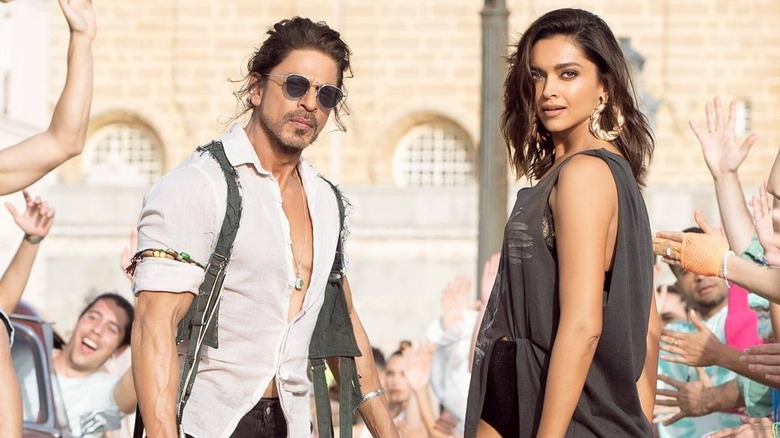 Yash Raj Films
January 2022 was an odd month. There was a strong sense that 2022 was going to be much better than 2021 at the box office as the industry struggled to recover from the pandemic, in small part thanks to the success of "Spider-Man: No Way Home" in late '21, which teed up the ball for greener pastures. And yes, we had a steadier stream of hits last year, but where things were really lagging had to do with anything outside of the top five (often the top three) on the charts any given weekend. It was one or two movies doing okay, while everything else was fighting for scraps. In 2023, it looks like those days may finally be behind us.
As pointed out by Exhibitor Relations, this past weekend's domestic box office totaled a little more than $70 million, with "Avatar: The Way of Water" ($15.7 million) leading the way for a seventh straight weekend. That was more than 100% better than this same weekend last year with "Spider-Man: No Way Home" topping the charts for the sixth time in seven weeks. That weekend, the top 30 movies on the domestic charts hardly added up to $35 million. Meanwhile, the only other movie to make more than $5 million that weekend was "Scream" ($7.2 million) in its third frame.
The differences become very evident lower on the chart. For example, this most recent weekend saw the release of the Bollywood action flick "Pathaan" which, amazingly enough, made nearly $6 million on less than 700 screens. Perhaps "RRR" helped give Indian films a boost in the overall consciousness in North America. Whatever the case, that's a heck of a lot better than the #5 finisher on the charts this time last year, which was "The King's Man" taking in a mere $1.6 million.
Serving different audiences does the trick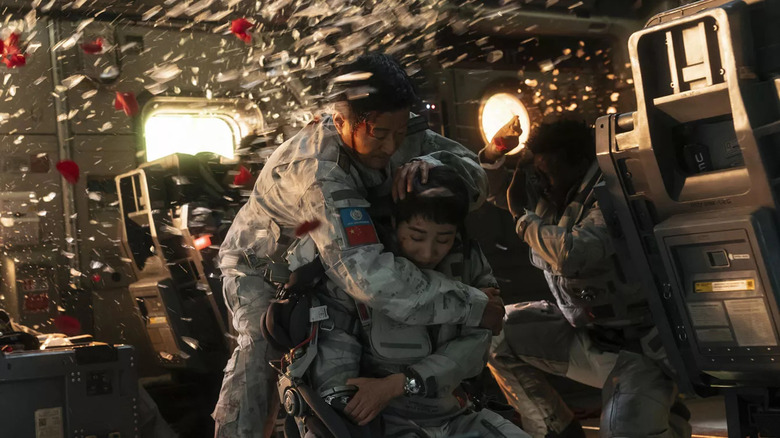 Well Go USA
Last year in January, it was movies like "American Underdog" and "The 355" fighting for relative scraps. Now? We've got "Puss in Boots: The Last Wish," "A Man Called Otto," and "M3GAN" all putting butts in seats and taking in well over $6 million each on the same weekend. That's where the industry is winning out right now in a big, bad way compared to both 2021 and 2022. Audiences are being served a wide array of options and, wouldn't you know it, those audiences are showing up.
The biggest thing we're seeing on a weekend like this most recent one is movies arriving to serve underserved audiences, making for a wide array of diverse programming to bring out all sorts of moviegoers. For example, we also had "Left Behind: Rise of the Antichrist," a heavy-handed religious film starring Kevin Sorbo that, with right next to no mainstream advertising, took in $2.36 million, good enough for the number nine spot. It nearly managed to beat "Infinity Pool" ($2.72 million), one of the weekend's more high-profile new releases.
Then there's the Chinese sci-fi epic "The Wandering Earth II," the sequel to the 2019 flick that earned a hair shy of $700 million (mostly in China). It managed to sneak into the top ten with $1.35 million. Last year at this time, the #10 spot went to "West Side Story" with $573,000. We're in much better shape now, clearly.
As even further evidence of that, stuff outside of the top ten served all sorts of audiences, such as "Billie Eilish Live at the 02," which earned $1.29 million on just 600 screens. Not to mention the viral, ultra-low-budget horror sensation "Skinamarkink," which added another $124,000 this weekend. It all adds up to a far healthier theatrical marketplace, and a rosier outlook for 2023, overall.