Barbarian Director Zach Cregger's New Movie Weapons Lands At New Line Following Bidding War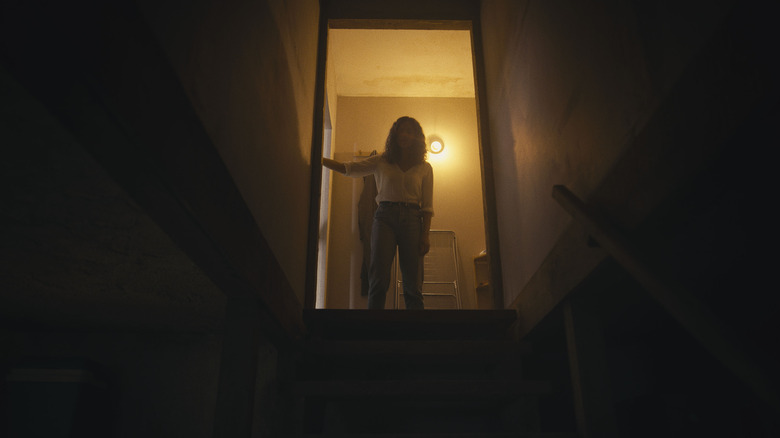 20th Century Studios
The filmmaker behind last year's surprise horror hit "Barbarian" has lined up his next movie, and it sounds like Hollywood was absolutely salivating over it. According to The Hollywood Reporter, Zach Cregger will next write and direct a new original titled "Weapons," with Warner Bros. and New Line Cinema winning the bidding war that emerged over the project. What's more, Cregger managed to score an unusually rich deal for the film, but more on that in a moment.
News of Cregger's follow-up to "Barbarian" hit the town earlier this week and, even before that, studios were said to be trying to nab the rights to the film. Ultimately, New Line bested the competition, and a deal was made quickly. Production is expected to kick off later this year, but there is no word yet on who will star in the film, which is described as another horror effort, though plot details are thin for now. But THR states it is "described as a multi and inter-related story horror epic that tonally is in the vein of 'Magnolia.'" That is certainly something. New Line's president and CCO, Richard Brener, had this to say about it:
"Zach proved with 'Barbarian' that he can create a visceral theatrical experience for audiences and that he commands every tool in the filmmaker toolbelt. We couldn't be happier that he, Roy [Lee] and Miri [Yoon], and J.D. [Lifshitz]and Rafi [Margules] chose New Line to be the home of his next film, and hope it is the first of many to come."
A deal for the ages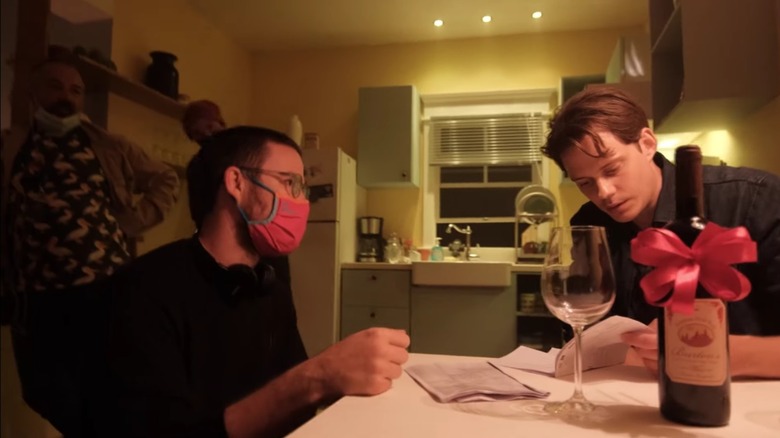 20th Century Studios
Cregger was a member of "The Whitest Kids U'Know" and also did some acting in shows like "Wrecked." As a director, however, he was virtually unknown until last year. Then "Barbarian" came out of nowhere to become the unexpected hit of 2022, taking in $45 million worldwide at the box office against a mere $4.5 million budget. Not to mention the fact that the movie then found a huge audience on streaming, thanks to HBO Max and Hulu. That made Cregger's follow-up a hot ticket item in a big way.
The filmmaker is said to have closed an eight-figure deal to write and direct "Weapons," which is downright outlandish for a filmmaker who was hardly on Hollywood's radar a year ago. But that's just the tip of the iceberg! The movie has a guaranteed greenlight, meaning the studio is on the hook to actually make it, and Cregger is receiving final cut, assuming test screenings meet a certain threshold. He also has a deal that is rich in backend, meaning if it performs well, he makes a lot more money, and it has a guaranteed theatrical release. Even very seasoned filmmakers would kill for a deal like this.
Further, the idea is to have Cregger potentially become a regular supplier of horror films for New Line at Warner Bros. Who knows? Given that they control DC, maybe the filmmaker will get a shot at that "Batman-adjacent" movie he's already written. But first up, another original horror adventure.
"Weapons" does not yet have a release date set.