How One Of The Batman: The Animated Series Writers Officially Voiced Batman Before Kevin Conroy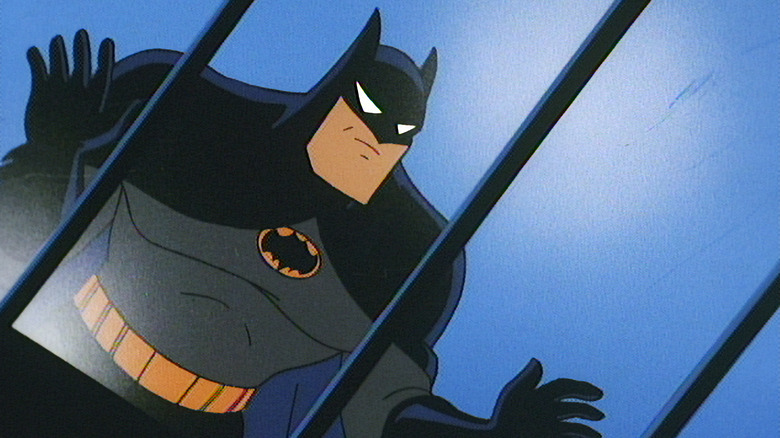 Warner Bros. Animation
Often heralded as the best version of the character, "Batman: The Animated Series" is solidified in the upper echelon of comic book adaptations. Thirty years after its premiere, the show still serves as the blueprint for the modern, quintessential Batman that embraces his noir roots. Above all, we were introduced to a character-defining performance. The late Kevin Conroy became the definitive voice of the Dark Knight ever since his debut as the character, with a lasting legacy that will surely never be upended. However, it turns out that he was not the first to voice that version of Batman.
It's no secret that Conroy shaped our understanding of how Batman should sound far past "Batman: The Animated Series." Whether it's the "Arkham" video game trilogy or "Mask of the Phantasm" (and countless other animated films), his legacy as the Caped Crusader spans different mediums and generations. Safe to say, it is nearly impossible to imagine someone else voicing Batman. But in order to get "Batman: The Animated Series" off the ground, the creators had to do just that. The writer behind the beloved series actually got to try his hand at voicing the character before Conroy arrived on the scene.
'I was the very first voice of the Batman'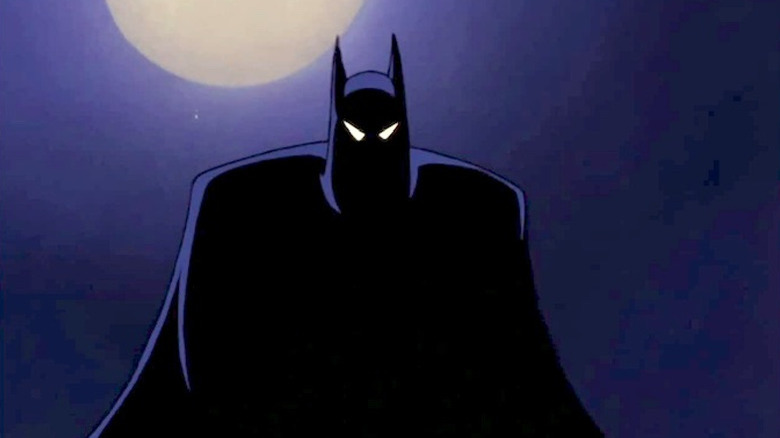 Warner Bros. Animation
In an interview with /Film's Rafael Motomayor, "Batman: The Animated Series" writer Henry Gilroy revealed he was tasked with an unusual job when developing the series. When creators Bruce Timm and Eric Radomski were tasked with creating a brief, one-minute-and-a-half promo to show how "The Animated Series" would look like, Gilroy took it upon himself to edit the piece. However, they soon realized that someone needed to voice the grunt from Batman getting punched: "They said, 'They actually punched Batman. Henry, go in there and do the voice of Batman getting punched for the promo.' No one knows this, but actually, I was the very first voice of Batman." 
Of course, he was no Kevin Conroy, but Gilroy humbly holds the title of the first person to voice the titular character in "Batman: The Animated Series." Even if it was simply a grunt or two, voicing Batman is a privilege that often transcends the genre — especially if your voice is accompanied by Danny Elfman's glorious musical score, which was present in the sizzle reel utilized by the show's creators. In fact, it was that very same sequence that convinced the animation industry that "Batman: The Animated Series" would be something special long before it aired. Gilroy did not pursue a voice acting career after his extremely brief stint as a voice actor, but at least he got to live out everyone's dreams, which includes delivering the most formative animated superhero series of all time.