Madonna Biopic Starring Julia Garner Appears To No Longer Be Happening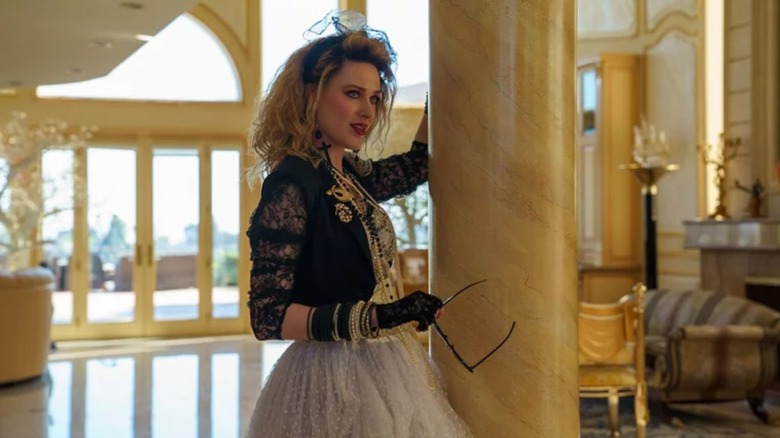 Roku
Some of Hollywood's most in-demand actresses may have gone through Madonna boot camp for nothing: Variety is now reporting that the (auto)biopic about the famed singer, which Madonna Ciccone planned to direct herself, is no longer in the works.
"Ozark" star and award season darling Julia Garner was reportedly set to lead the film about the early days of the "Like a Prayer" singer's career, but multiple sources are now saying that the film is no more. Universal Pictures and reps for Madonna and Garner wouldn't comment, per Variety.
If the Madonna film is being shelved, it's a pretty confounding decision given its long and, for those who auditioned, apparently arduous path to production. Last June, Garner was announced as the film's lead, and the news was met with a sort of Hunger Games champion-level intrigue after The Hollywood Reporter revealed that the months-long audition process reportedly involved 11-hour choreography training sessions, as well as reading and singing auditions with Madonna herself. Florence Pugh, Alexa Demie, and Sky Ferreira were all rumored to be in the running at one point or another.
The Queen of Pop has a tour to get to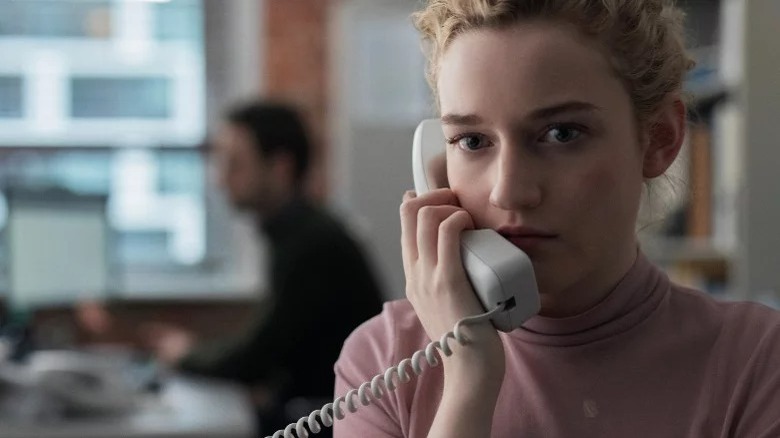 Bleecker Street
This reversal comes in the wake of Madonna's announcement last week that she'll be embarking on a 40-city world tour — roughly 40 years into her career as a recording artist. The "Celebration" tour will run from July to December 2023 and will no doubt take up a lot of the artist's time. Variety's sources indicate that the singer is focused on the tour for now, but is still committed to making the autobiographical film happen "one day."
Garner seemed like an inspired pick for a young version of the superstar, and the untitled Madonna film also reportedly had a script co-written by "Juno" scribe Diablo Cody. Madonna herself stepped in as director and co-writer after, she says, getting fed up with having her story told by men. "A bunch of people have tried to write movies about me, but they're always men," she explained on The Tonight Show. She also revealed in the same interview that she's tried to stop bad scripts about her life in the past, threatening to protest "hideous superficial crap" and calling up studio heads with promises to "make everybody's life a misery" if they do make the unauthorized projects.
Madonna has demonstrated a masterful level of control over her image and art for decades now, so it only makes sense that she would want to be in the driver's seat for a movie about her life. With a world tour on the horizon, that apparently can't happen right now, but that doesn't necessarily mean the film is dead in the water. Hopefully, it's just taking a holiday while Madonna takes some time to celebrate.