Madonna Biopic Will (Probably) Star Julia Garner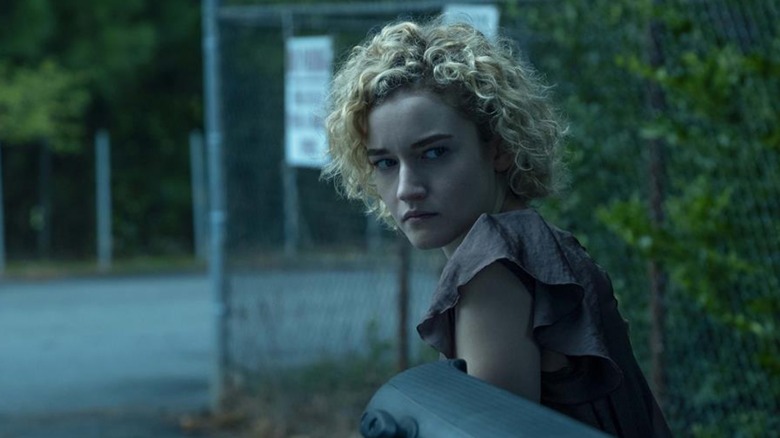 Netflix
Madonna's self-directed biopic has been the subject of speculation for months, specifically when it comes to casting the highly-sought lead role. Now, Variety is reporting that actress Julia Garner has been offered the part of the world-famous pop star.
It's worth noting that, according to Variety, the "Ozark" and "Inventing Anna" actress hasn't officially accepted the role yet, but the offer marks a major step forward for the film that's been in the works since 2020. In March, The Hollywood Reporter apparently got a hold of the short list of actors in competition for the role, which included "Midsommar" star Florence Pugh, "Assassination Nation" lead Odessa Young, "Euphoria" actor Alexa Demie, "Mayor of Kingstown" up-and-comer Emma Laird, and Garner. At the time, the outlet reported that intense auditions included a singing portion and 11-hour choreography practice sessions.
With her white-blonde curls, Garner is a shoo-in for the role in terms of physicality, but assuming she takes the role, it'll be interesting to see how the actress approaches the confident performer's persona on screen. While perhaps best-known as fiery, foulmouthed backwoods businesswoman Ruth in Netflix's "Ozark," the actress also thrives in roles that are largely internal.
Madonna, as directed by Madonna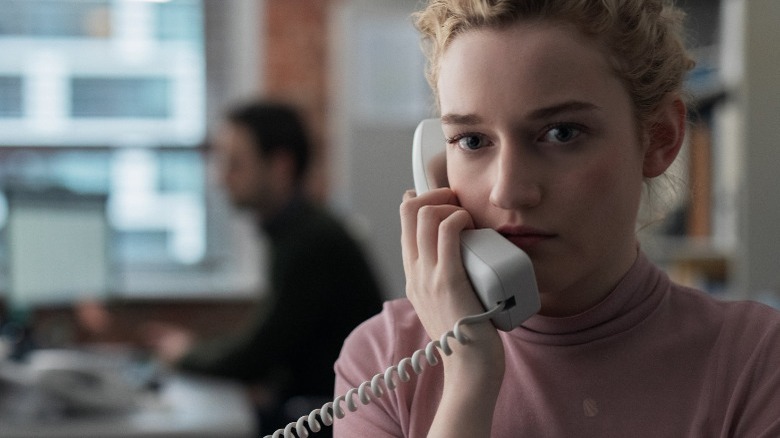 Bleecker Street
Aside from her popular turns on Netflix, Garner's also starred in movies like "The Assistant" and "Electrick Children," both of which include layered yet subtle performances of characters whose arcs happen quietly. Though the "Like a Virgin" singer's life in the spotlight has been the opposite of quiet, Garner could be exactly what the biopic needs to dig into the private side of the uber-famous Queen of Pop.
The biopic, which is still untitled, will not only be directed by Madonna herself, but also co-written by the multi-hyphenate artist. On "The Tonight Show With Jimmy Fallon," Madonna explained that she wanted to take back some control over her image, saying, "The reason I'm doing it is because a bunch of people have tried to write movies about me, but they're always men." The star said she's hated scripts about herself in the past so much that she called agents and studio heads to "threaten them and say that I will stand in front of the building and protest and make everybody's life a misery if they go through with it."
This time, it sounds like the biopic about Madonna's early days is really happening: THR reports that the script, which is also co-written by "Juno" scribe Diablo Cody, ended up in a bidding war before landing at Universal Pictures. The film does not yet have a release date.