Two Of The Best Performances Of The Year Were Never Even In The 2023 Oscars Conversation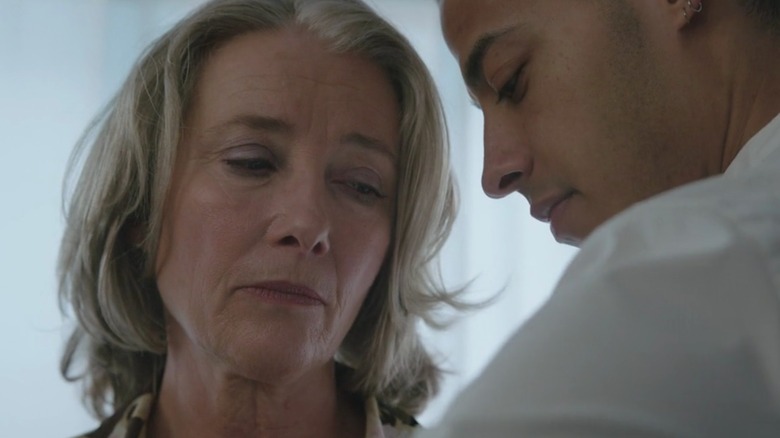 Searchlight Pictures
I didn't wake up early for the Oscar nominations today. By the time the announcements roll around each year, I have a hard time mustering up the energy to care. It's not because I don't appreciate the feeling of joy and excitement when a deserving dark horse contender makes the cut (go Stephani Hsu!), or when a hidden gem gets a well-earned spot (hell yeah, "All the Beauty and Bloodshed").
It's because by the time we reach this point in the Oscar conversation, the short list of nominees seems to have already hardened and crystalised before our very eyes, leaving great films out in the cold along the way. We may not have known who had a nod on lock before waking up this morning, but we could all count the contenders on two hands. The result is a discourse that eliminates certain actors and titles from the running before they're even truly considered, simply by failing to talk about them much to begin with.
The list of names that surreptitiously disappeared from Oscar possibility is long, and it's also disproportionately filled with actors of color. Did Keke Palmer and Daniel Kaluuya ever stand a chance? Were we ever going to talk about Amber Midthunder? Was there any real momentum for Taylor Russell or Tang Wei? The fact that we're meant to find these omissions expected at this point, because the past few months have conditioned us to ignore certain movies in awards conversations, always rubs me the wrong way. I'm not going to forget the achievement of these movies, and I'm definitely not going to forget what I consider one of the most worthy shutouts of the year: "Good Luck To You, Leo Grande."
A fantastic two-hander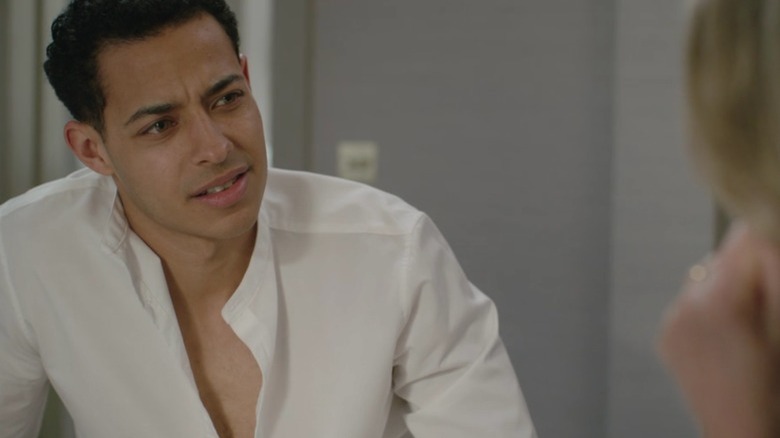 Searchlight Pictures
Director Sophie Hyde's two-hander was one of the best films of 2022. Katy Brand's script provides a nuanced jumping-off point for two actors who are both in top form. Emma Thompson has never been better than she is here, as retired schoolteacher Nancy Stokes. Nancy's husband has died, and she's never had an orgasm, so she decides to hire a sex worker to figure out what she's been missing. Only, grief isn't a straight line, and neither is intimacy. Over the course of the film, she and the man who goes by Leo (Daryl McCormack) work through her baggage surrounding sex, body image, fulfillment, and much more.
Along the way, McCormack's Leo becomes much more than just a sounding board or a manic pixie dream boy. The film's script pushes back against the stereotype of the sex worker who exists only to be a good listener, instead writing him with the same level of interiority as his client. This is McCormack's breakout role, and he complements Thompson's neurotic, judgmental character perfectly by playing a mostly easygoing man who is up front about the differences between his charming exterior and his real, hidden self.
The pair's excellent performances communicate deep truths about their characters' gendered, generational, and class-based differences. Leo and Nancy aren't perfect — Nancy in particular is flawed in a way that adds a challenging and honest layer to the film — but they explore each other with openhearted curiosity. From that curiosity springs a different kind of truth, the kind that hits the audience squarely where we live. "Good Luck To You, Leo Grande" turns out to be the cinematic equivalent to several weeks of sex therapy–– for Nancy, Leo, and the viewers. By the end, it's clear that it's a transcendent, deeply empathetic work of art.
Thompson and McCormack bring so much truth to these roles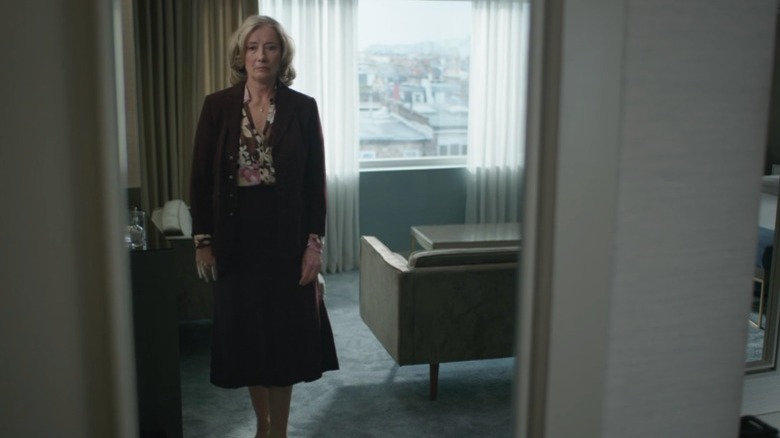 Searchlight Pictures
The movie ends with Thompson's character standing naked in front of a mirror, truly looking at her body for the first time ever. She's unafraid and unashamed, in possession of some newfound sense of, if not confidence, at least peace. Thompson herself called the scene "the hardest thing I've ever had to do" during a press conference for the film at the Berlinale Film Festival. She explained:
"If I stand in front of a mirror, I'm always sort of – I'll pull something in, I'll turn to the side, I'll do something. I can't just stand there. Why would I do that? It's horrifying. But that's the problem, isn't it, that women have been brainwashed all lives to hate our bodies. That's just the fact of it, and everything that surrounds us reminds us how imperfect we are, and everything is wrong with us."
This isn't to say that Thompson deserved an Oscar nomination for the act of getting naked in front of a camera, although the Academy does seem to love performances that can be summed up with one scene. But Thompson's performance here is soul-baring, too, vulnerable and warm and defensive and anxious all at once.
And McCormack, who along with Thompson just earned a BAFTA nomination for the film, meets her every move with one of his own, simultaneously telegraphing the swooning sexiness of a great active listener and the layers of measured performance and real emotion buried beneath his mostly-genuine Leo persona. With the help of Brand's script, the actor casually works to unravel the legacy of decades worth of inaccurate and exploitative portrayals of sex workers on screen.
Cheers to the fizz-feeling movies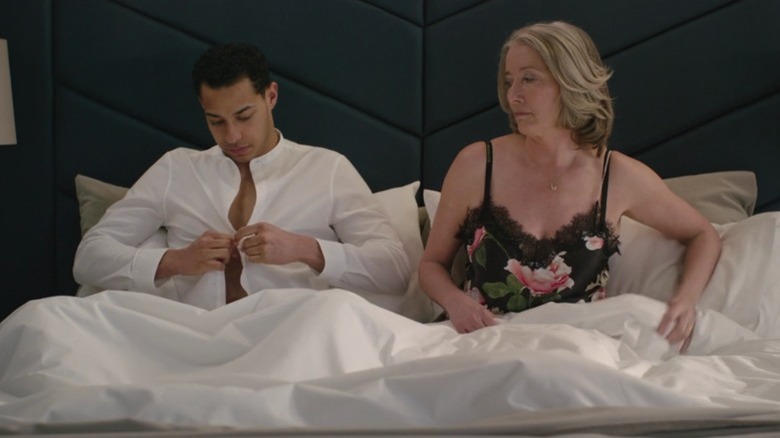 Searchlight Pictures
This isn't a piece about how "Good Luck To You, Leo Grande" got snubbed, because it would've had to be in conversation to count as a snub. Danielle Deadwyler got snubbed, as did "The Woman King" and "Decision To Leave." No matter how many good decisions the Academy makes, it always seems to find creative new ways to make bad ones, too. But some of the most frustrating decisions of every award season are made much earlier on, when voters and industry insiders choose what to give their attention to in the first place.
"Good Luck to You, Leo Grande" may not have won the Academy's attention, but it won the hearts of viewers who sought it out and can continue to do so (it's streaming on Hulu). It also made me feel more than nearly any of the nominees that did make the cut, which may have been its goal all along. In an interview with /Film, Brand said that she's always drawn to films that make you feel "a bit invincible at the end." She described "that sort of fizz of feeling inside you [...] that sort of golden period when you've left the cinema as a teenager" and feel like you have so many adventures ahead of you. 
"Good Luck To You, Leo Grande" was never properly in the Oscars conversation the way it should have, but let's raise a toast to it — and to its left-out contemporaries — anyway. Here's to the movies that give you that fizzy feeling, the kind that's too perfect and personal to inscribe on a statuette anyway.