The 2023 Oscars Nominated Judd Hirsch Again For The Fabelmans, But How Did It Take This Long?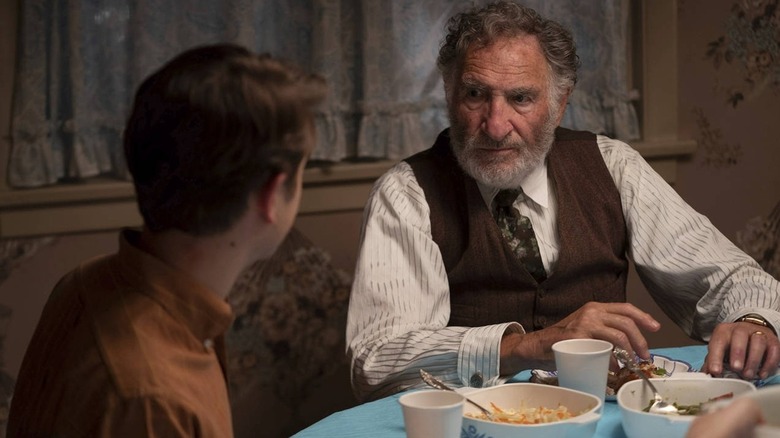 Universal
Judd Hirsch is a living legend. Best known for his portrayal of cabbie Alex Rieger, the warm, principled central character of the classic sitcom "Taxi," Hirsch has been effortlessly segueing from television to stage to film and back again for over 50 years. He won two Outstanding Lead Actor in a Comedy Series Emmys for "Taxi," and two Tonys for his performances in Herb Gardner's "Conversations with My Father" and "I'm Not Rappaport." He received a Best Supporting Actor nomination in 1980 for his portrayal of the tough, yet compassionate psychiatrist Dr. Berger in Robert Redford's "Ordinary People." He probably would've won that year, but he was the victim of category fraud when Paramount opted to run his co-star, Timothy Hutton, in the Supporting Actor category rather than Best Actor, even though the young performer was clearly the lead of the movie. Hutton won, and Hirsch hasn't been nominated since. That changed today.
At long last, Hirsch earned his second Academy Award nomination for his brief, yet shattering turn as Uncle Boris in Steven Spielberg's "The Fabelmans." He's the avuncular mentor who lays it on the line to aspiring filmmaker Sam (Gabriel LaBelle). As Uncle Boris says in the film, "Art will give you crowns in heaven and laurels on Earth. But it will tear your heart out."
So what gives? Why has it taken 43 years for Hirsch, who is now 87 years old, to get his second shot at an Oscar? Alas, he hasn't been the most prolific film actor over this span.
Here come the Judd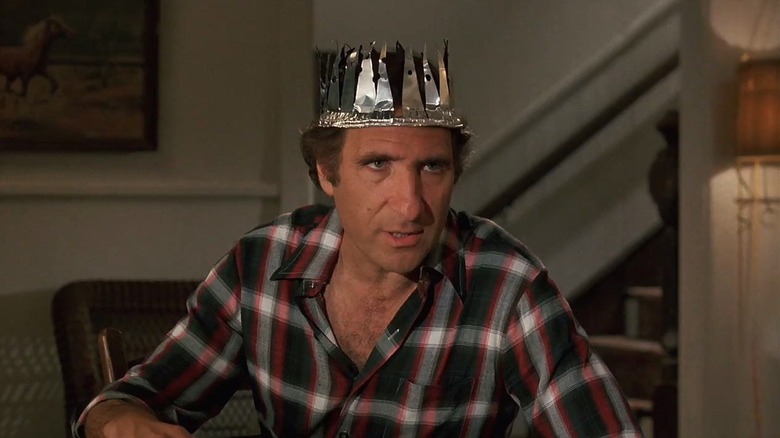 Warner Bros
Having won two Emmys for "Taxi," television quickly became Hirsch's bread and butter. After the sitcom's cancellation in 1983, Hirsch knocked out a couple of solid turns in so-so movies ("Without a Trace" and "Teachers") before giving what remains his finest film performance in Sidney Lumet's criminally overlooked "Running on Empty." Hirsch plays Arthur Pope, a '70s anti-war radical who's been on the lam with his wife (Christine Lahti) and family since accidentally paralyzing a janitor via what was supposed to be a victimless explosion at a napalm factory. Now that Arthur's teenage son, Danny (River Phoenix), is not only coming of age, he must confront the possibility of losing him forever and/or blowing the family's cover.
Though "Running on Empty" received excellent reviews, it was released early in awards season and failed to find an audience. The film still earned two Academy Award nominations (Original Screenplay for Naomi Foner and Supporting Actor for Phoenix), but Hirsch was never a serious contender.
The Academy has the opportunity to right a longstanding wrong this year, but Hirsch's competition is fierce: Brendan Gleeson, Brian Tyree Henry, Ke Huy Quan and Barry Keoghan are all incredibly worthy nominees. They're also a good deal younger than Hirsch. But my advice to Academy voters is to give Hirsch his Oscar due. These other four gentlemen will be back this way. Meanwhile, Hirsch will be one Grammy short of the coveted EGOT, which will be completed when he drops his debut reggae LP later this year under the moniker Judd Dred. (Yes, this is a joke. But could you imagine?)