Here's How You Can Watch M3GAN At Home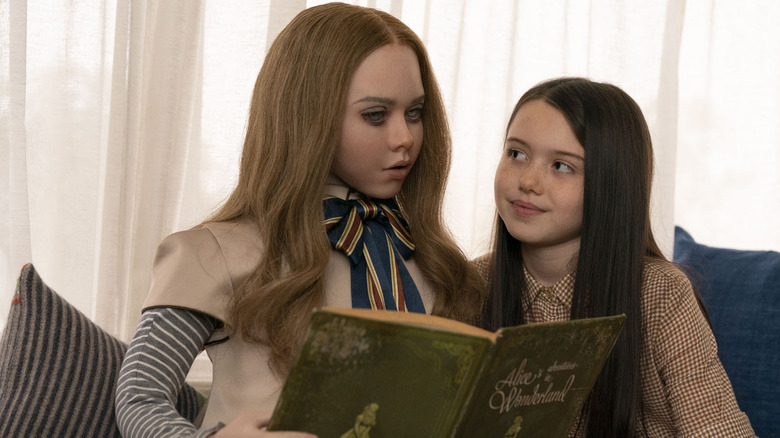 Universal Pictures
The first big new horror franchise of the year is coming home, with viewers now having the option to watch "M3GAN" from their couch, or whatever comfortable seat one prefers. Yes, Universal and Blumhouse scored themselves quite the huge hit with director Gerard Johnstone's AI killer doll horror flick, with $125 million at the global box office and counting. Not bad for a movie with a $12 million budget, eh?
But, as is ever-important in today's world, the movie can't spend too much time exclusively in theaters, as many, many people in today's climate prefer to watch a technologically-advanced, caregiving doll murder folks from the comfort of their own home. To that end, those who have been waiting to get acquainted with "M3GAN," or for those who have been looking to do a rewatch without heading back to theaters, we've got the details o how you can watch the movie at home right now.
M3GAN is available on PVOD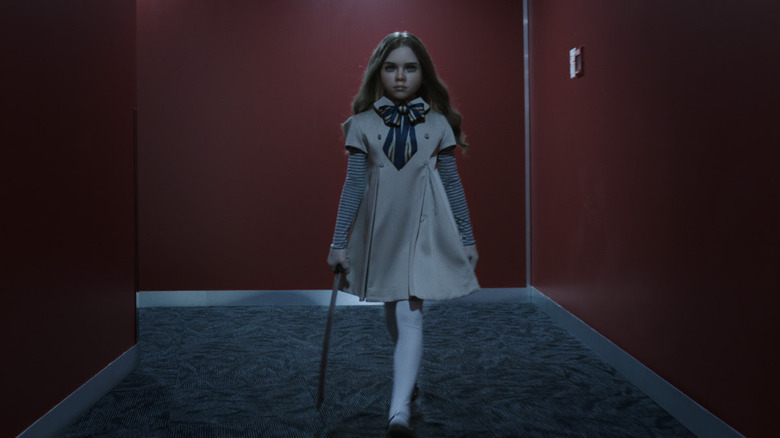 Universal Pictures
As of this writing, "M3GAN" is officially available via Premium VOD through most popular digital retailers, including Amazon Prime Video, Apple TV, Google Play, Vudu. As it stands, the movie is $19.99 to rent or $24.99 to buy. Though, as we've noted previously, "owning" a digital copy of a movie can be a bit impermanent and that should be understood before purchasing any movie or TV show through a digital marketplace these days.
The price for digital rentals typically comes down for these newer movies after several weeks. But the "premium" VOD pricing became popular during the pandemic as a way for Hollywood to capitalize on a lack of theatrical revenue. As for those who may need a refresher on the specifics of the film in question, the synopsis for "M3GAN" reads as follows:
M3GAN is a marvel of artificial intelligence, a life-like doll programmed to be a child's greatest companion and a parent's greatest ally. Designed by brilliant toy-company roboticist Gemma (Allison Williams), M3GAN can listen and watch and learn as she becomes friend and teacher, playmate and protector, for the child she is bonded to. When Gemma suddenly becomes the caretaker of her orphaned 8-year-old niece, Cady (Violet McGraw), Gemma's unsure and unprepared to be a parent. Under intense pressure at work, Gemma decides to pair her M3GAN prototype with Cady in an attempt to resolve both problems—a decision that will have unimaginable consequences.
When and where will M3GAN be streaming?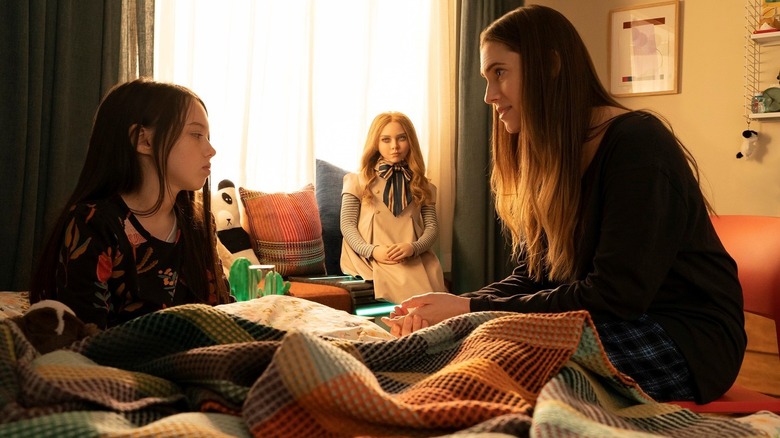 Universal Pictures
For those who are looking to stream the movie from an actual streaming service, for now, all we know is that it will end up on Peacock. As for when "M3GAN" will hit Peacock? That has yet to be announced, officially, though it will very likely be sometime after the 45-day exclusive theatrical window runs up. Most of Universal's movies have been hitting the service after that window has passed. That means the movie could end up on Peacock towards the end of February. Given that the studio didn't wait long to bring the movie to VOD, one imagines they will also bring it to Peacock subscribers sooner rather than later as well. We'll be sure to update with official dates as we get them.
What about the Blu-ray?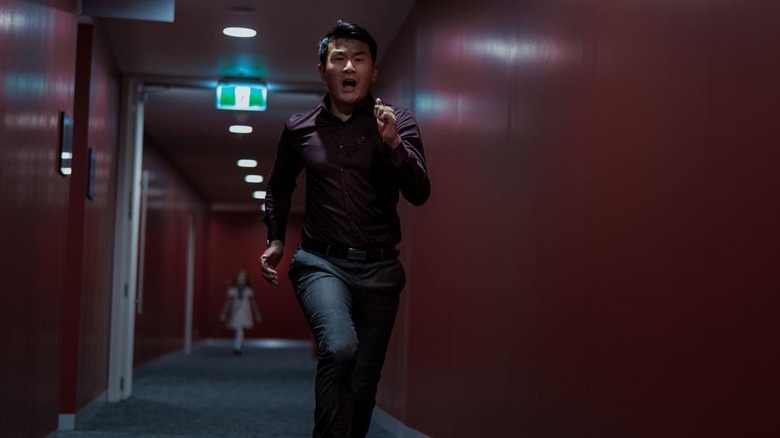 Universal Pictures
Unfortunately, Blu-ray releases are no longer guaranteed. Just look at hit movies like "Barbarian" or "RRR" that have yet to receive them. The good news here is that Universal and Blumhouse are still very much in the physical media business, so "M3GAN" will almost certainly be hitting 4K Ultra HD, Blu-ray, and DVD later this year. As of right now, those release dates have not been announced. If we look at recent history with Blumhouse films, "Halloween Ends" was initially released on October 14 both in theaters and on Peacock, with the Blu-ray/4K release hitting shelves on December 27. So, more or less, we're probably looking at a roughly 12-week window for "M3GAN," meaning it would probably arrive on disc sometime around the end of March.