Colin Farrell Had 'Unbridled Fun' With The Penguin In Matt Reeves' The Batman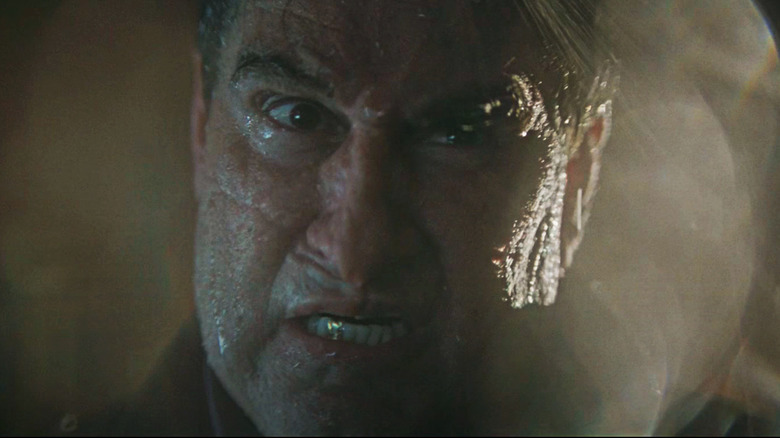 Warner Bros. Pictures
It's been almost a year since director Matt Reeves gave us "The Batman," and I think it's safe to say we're all eager to explore more of its grimy gothic environs. Well "take it easy, sweetheart" — sorry, I had to — because Reeves is working on "The Penguin" spin-off for HBO Max, which thus far doesn't appear to have tasted Warner Bros. Discovery CEO David Zaslov's merciless sword and is, according to star Colin Farrell, set to start shooting in February. While multiple projects centered on Batman villains such as Clayface and Scarecrow are said to be in the early stages of development, according to The Hollywood Reporter, "The Penguin" is currently the furthest along. It's set to arrive before we get the Robert Pattinson-led sequel to "The Batman."
The HBO Max series will see Oz Cobblepot (Farrell) go on his own "Scarface"-style journey as he edges closer to becoming the iconic rogue we all know, and will surely showcase much of Farrell's endearingly sleazy villain in all his glory. Farrell deserves all the praise he got for his Penguin, a perpetually underestimated mobster with a chip on his shoulder. The actor has spoken widely about his love for playing the character, praising the prosthetic and makeup work of Mike Marino and Mike Fontaine. Both were mentored by the legendary Dick Smith — of "The Godfather" and "Taxi Driver" fame — and did a frankly incredible job of transforming Farrell into what is a truly original vision of one of Batman's best-known foes. It's helped greatly by the fact that Farrell is clearly having a ball playing him, something the actor confirmed in an interview last year.
Feeling untouchable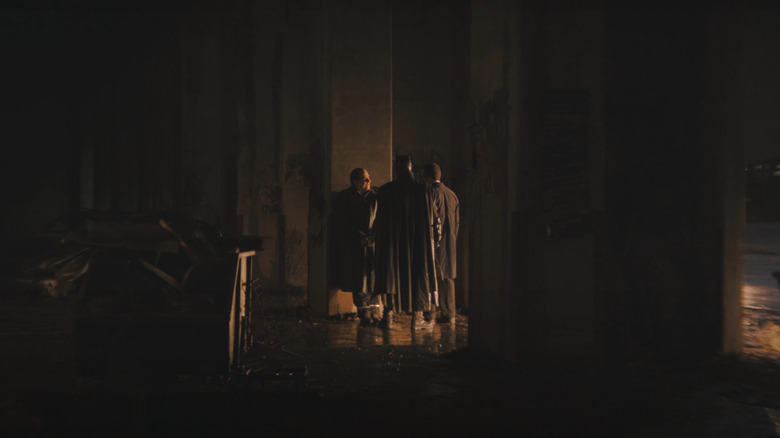 Warner Bros. Pictures
During the press tour for "The Batman," Colin Farrell could be found extolling the virtues of the prosthetic work and how it brought the performance out of him. And in a behind-the-scenes featurette attached to the film's Blu-ray release, Farrell said: "When I saw Mike Marino's work and what he had created and how the Penguin was going to look facially [...] I was so moved and excited and provoked and my imagination just kind of kicked up a notch." That's evident in the final film, where he's clearly at ease beneath the layers of silicone and makeup.
In an interview with Total Film last March, Farrell expanded on his experience of being at Warner Bros. Studios in Burbank during pre-production and becoming Oz for the first time:
"It took about six or eight hours, and it was about 12 people [...] Someone was there that had molded the teeth. Someone was there that had done the hair. [Marino] and his team were there, three or four of them were applying different pieces because it's six or eight different individual prosthetic pieces. And once it all went on, honest to God, it overtook me, as I think it would most people. I started moving and talking and gesticulating with my hands and it felt like being a kid in the sandbox, man."
Farrell added he had "unbridled fun" throughout his time in "The Batman" and "felt somewhat untouchable" in his Penguin getup. "The Batman" star Robert Pattinson — who plays Bruce Wayne — also noticed how much fun Farrell was having, recalling how "it's always nice to be in a scene with someone and you can see they're really enjoying it as well. Just really feeling the look of the character."
Farrell found Oz after his transformation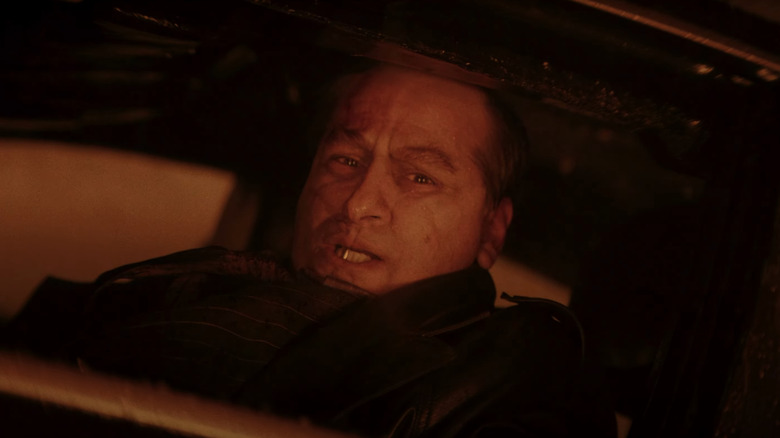 Warner Bros. Pictures
For actors who put on elaborate suits or prosthetics, that isn't always the case. Michael Keaton had to overcome his own claustrophobia to play Batman back in the Tim Burton days, while Val Kilmer has spoken about the feeling of isolation that came with donning the suit in "Batman Forever." Colin Farrell's Oz in "The Batman" seems to be one of those rare examples of an actor not having to struggle at all to inhabit a character.
While makeup effects have progressed dramatically since the days of Keaton and Kilmer, Farrell is still buried beneath a considerable fat suit with multiple prosthetic pieces. That could easily have been disorienting and had the effect of taking Farrell out of his comfort zone, but you certainly don't sense that while watching his performance.
If anything, Farrell felt he found the character specifically because of his physical transformation. He said as much to Total Film: "When I saw the makeup, everything was clear, the way the character moved, the way he sounded."
For "The Batman" director Matt Reeves, Farrell disappeared into the character. When filming wrapped, Reeves was sad to say goodbye to the character: "I kind of got to know Oz and I was very close to Oz [...} and I thought 'I'm not going to see you the same anymore.' [Farrell] really did become somebody else entirely." Thankfully, with "The Penguin" HBO Max spin-off soon to begin filming, Reeves can take it easy, sweet– okay, sorry, I won't do it again.