Missing Didn't Top The Box Office, But It's Already A Surprise Box Office Hit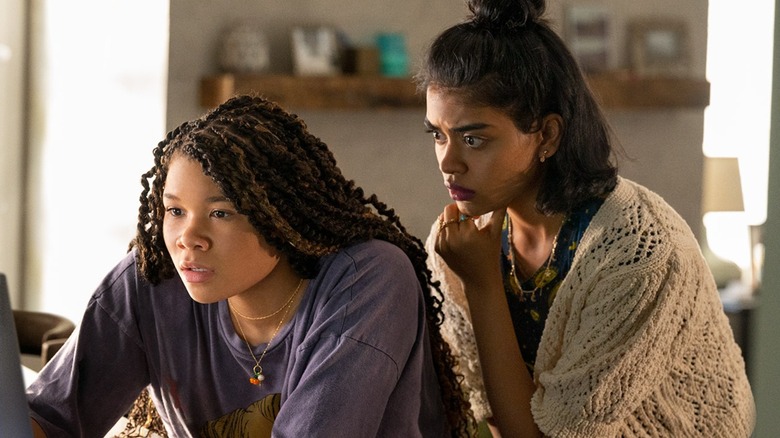 Sony Pictures
While this past weekend at the box office was, once again, dominated by the likes of "Avatar: The Way of Water," "M3GAN," and "Puss in Boots: The Last Wish," Sony Pictures decided to enter the chat as well with a new thriller in the form of "Missing." It serves as a sequel of sorts to 2018's micro-budget hit "Searching" and, similarly, largely takes place on computer screens and other such devices. Despite the fact that it didn't top the charts (far from it), the thriller still did quite well for itself and, what's more, continued to prove a rather important point to the movie business at large.
"Missing," which was directed by Will Merrick and Nick Johnson, came in at number four over the weekend with $9.3 million. It beat projections, with estimates having it at around $8.5 million. Given that the movie was very minimally advertised and carried a production budget of just $7 million, that is a pretty dang good start. Particularly when we look at the fact that it has an 81% critical approval rating on Rotten Tomatoes to go with a stellar 91% audience rating. This suggests word of mouth will be good, which can keep the film rolling in the coming weeks.
The film centers on June (Storm Reid), who must go searching for answers when her mother (Nia Long) disappears while on vacation in Colombia with her new boyfriend. Joaquim de Almeida, Ken Leung, Amy Landecker and Daniel Henney round out the ensemble. In addition to directing, Merrick and Johnson also penned the screenplay.
It's all relative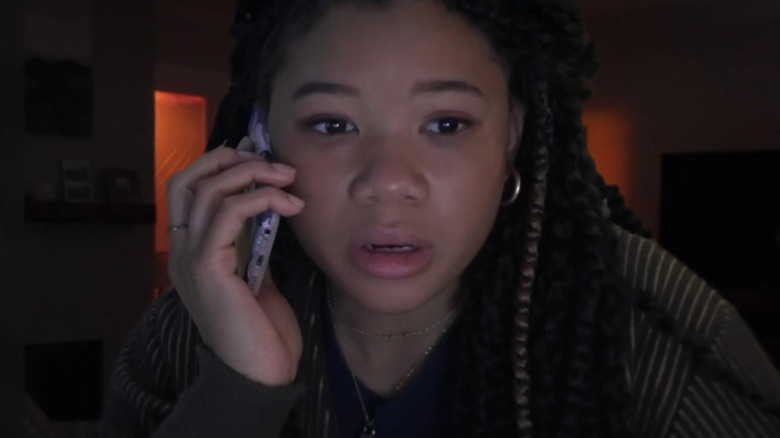 Sony Pictures
For much of 2021 and 2022, as the industry has tried to recover from the pandemic, there were only one, maybe two movies per week making enough money to get by. Counterprogramming became harder to find, largely because studios seemingly had less interest in risking a movie underperforming in an uncertain marketplace. But 2023, just shy of a month in, has proved several times over that counterprogramming does work, and the right audiences will show up for the right movies.
Case in point, "Missing" is absolutely on track to be a big hit, probably on par with its predecessor. "Searching" earned a stellar $75.4 million from a tiny $880,000 budget. Granted, the budget for the follow-up was much higher, but still firmly in the low-budget range. Sony didn't spend a fortune marketing it, and that has set it up for success from the jump. All the while, it didn't have to climb higher than number four on the charts to get itself in a position to succeed. There is, without question, room for more at certain points of the year — it's all about timing and programming.
A movie of this size doesn't need droves of moviegoers to show up. It just needs its audience, and that audience is absolutely there on a weekend when no new blockbuster releases are taking all the spotlight. Sony is going to come out of this looking smart and, depending on how things shake out, we may end up with a third installment to round out this "missing persons case on a laptop" trilogy.
"Missing" is in theaters now.